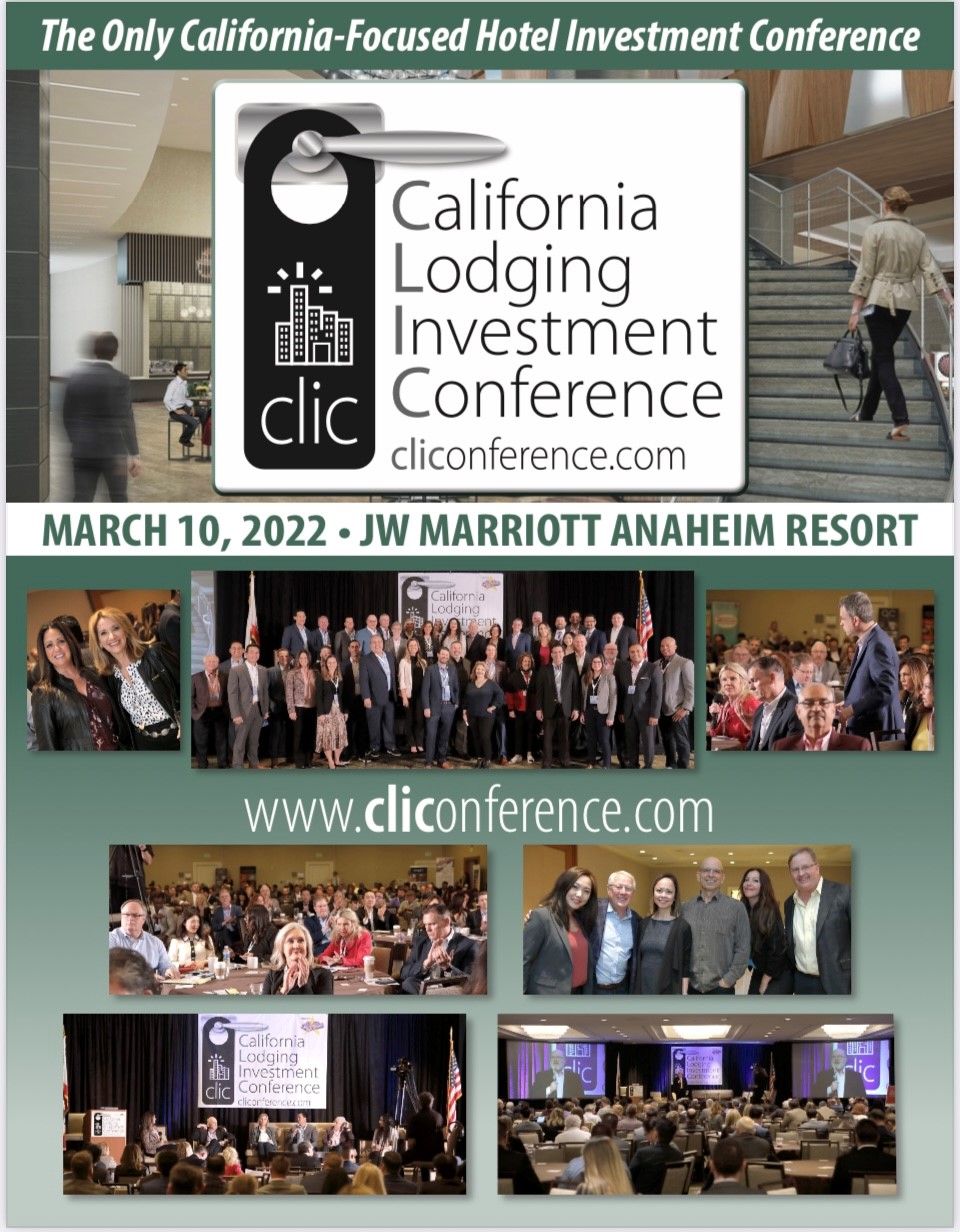 We very sorry to inform everyone that because of the Delta variant, continuing guideline changes at the municipal, county and state levels, as well as other factors have forced us to make the painful decision to reschedule the 5th Annual California Lodging Investment Conference [CLIC]. We're all so disappointed as we were all hoping that our conference could finally take place October 5th.
Though this was a painful decision to make, it was essential because of our shared commitment to making the health and safety of all participants our primary concern. However, it is also critical we continue to make each year's [CLIC] more successful than the last.  With a cloudy conference outlook it's become more of a concern each day. During the past 30 days I have attended four conferences, with the ones in California under-performing for participants. Additionally, events throughout California are now requiring proof of vaccination or a negative C-19 test 72 hours prior to the event and those attendees must wear a mask for the entire event. This is onerous for attendees, plus we do not want to be in the position of telling friends, supporters, attendees, and speakers they must comply or be turned away.
Complicating matters further, we are being told repeatedly companies are altering travel policies and no longer allowing employees to attend conference for the remainder of 2021. This does not bode well to delivering an event we can all find mutually beneficial.
We do understand this imposition on everyone, and for that we are extremely sorry. We're working with the hotel to claim a date of in March 10th, 2022. We'll update you on the room block and room reservations as you will need to reserve your room again.
We fully expect that we'll have an outstanding conference on March 10th, 2022 as we expect based on CDC predictions this will be the right time for us to gather again. We're rolling everyone's fees to our event in 2022.
We thank you for your continued support…