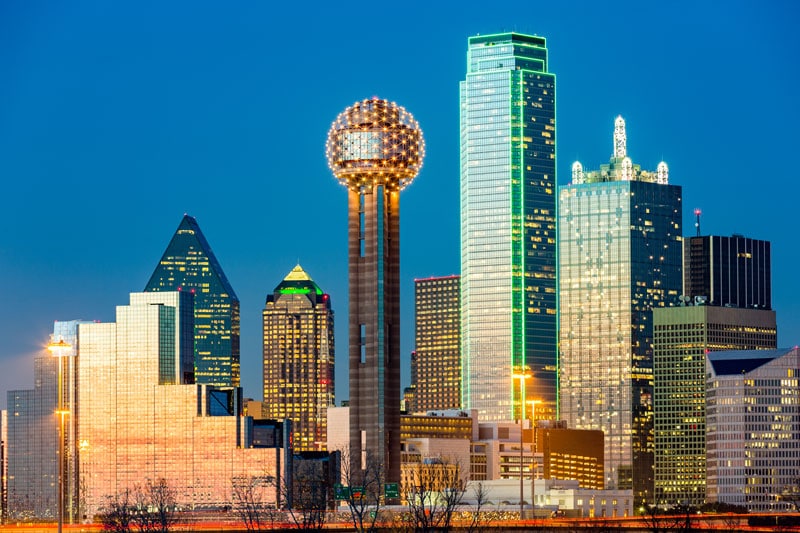 Dallas Arts District to get a new Hall Group hotel as ground breaks in early May.
Dallas's Arts District is to receive a new hotel. Earlier this month, the Hall Group broke ground on the project that's expected to be completed in fall 2019. This $250 million dollar project boasts the construction of a property that offers both guest rooms and residential properties.
The project, designed by architect HKS Inc., is set to be built to reflect the architectural character of the neighborhood. In fact, Hall Group chairman and founder Craig Hall, has said that the design of the structure will complement the Arts District's "iconic architecture".
The project will consist of the Hall Arts Hotel with the Hall Arts Residences. The two structures will be located next to one another. Both elements of the project are expertly designed to fit the Arts District's overall aesthetic.
The hotel, which will be managed by Crescent Hotels & Resorts, will offer rooms ranging from 400 sq. ft. to over 1,750 sq. ft. These spaces have been designed by architect HKS Inc. and Bentel & Bentel, and will be developed by the Hall Group. The 183-key hotel is set to offer a variety of amenities to hotel guests and visitors. From a rooftop pool and terrace, to a sculpture garden, to meeting rooms and fitness studios, this hotel is complete with all the necessary amenities to make every guest's stay comfortable. The designs for the hotel seek to go above and beyond comfort, and provide lavish luxury for visitors, guests, and residents.
In addition to the hotel, the property will also feature a 25-story building to accommodate the residential aspects of the project. With 44 luxury residences, the Hall Arts Residences offer exquisite designs from architect HKS Inc. and unparalleled interior design from Emily Summers Design Associates.
When building your next project, ensure that you entrust it to the professionals. Contact us at Parkwest General Contractors in order to renovate your building.