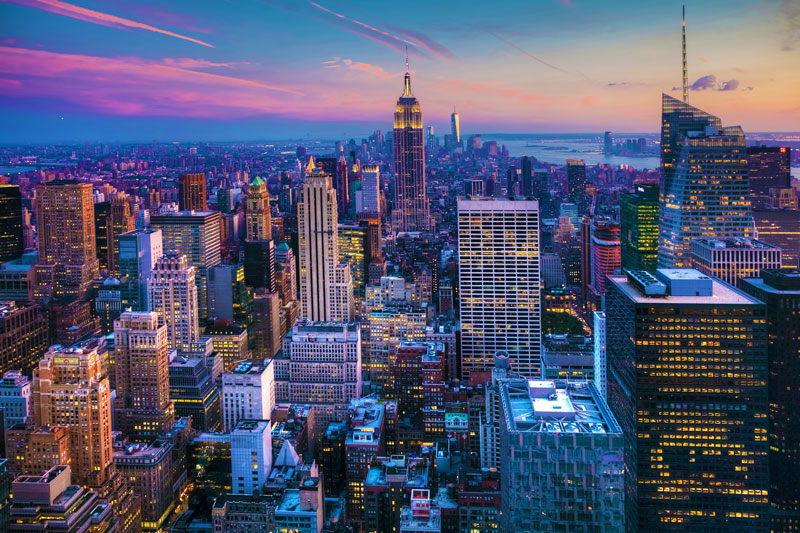 LUMA Hotel Times Square opens in Midtown Manhattan.  
Manhattan's Midtown has yet another hotel to grace its stellar neighborhood. With a prime location, right next to Bryant Park and a few minutes from the heart of Times Square, the LUMA Hotel Times Square has opened. The boutique hotel is excited to open its doors to guests from around the world.
With 28 floors and a breath-taking glass silhouette, the much-anticipated project was designed by Peter Poon Architects. Each of the 130 guest rooms offers modern luxury. With glass floor-to-ceiling windows, the rooms offer plenty of natural light and spectacular views of the New York City skyline.
Designed for guests to unwind and relax, the rooms fit a minimalist aesthetic. Each room is complete with modern luxuries. From Euro-top beds to ETRO bath amenities to luxury linens, bathrobes, and slippers, guests are offered quality amenities.
Located in the heart of Midtown, the LUMA Hotel Times Square is located on 41st Street between Broadway and Avenue of the Americas. Flanked by some of New York City's best attractions and successful businesses, this location serves guests for both business and leisure. It offers the perfect space for hotel guests to relax, dine, and connect in New York City.
In addition to its location and luxury amenities, the LUMA Hotel also boasts a bar and restaurant, Ortzi. Designed and operated by award-winning, Iron Chef, Jose Garces, this tapas-inspired restaurant offers a new dining concept. Additionally, the restaurant bar offers signature cocktails.
When building your next project, ensure that you entrust it to the professionals. Contact us at Parkwest General Contractors in order to renovate your building.