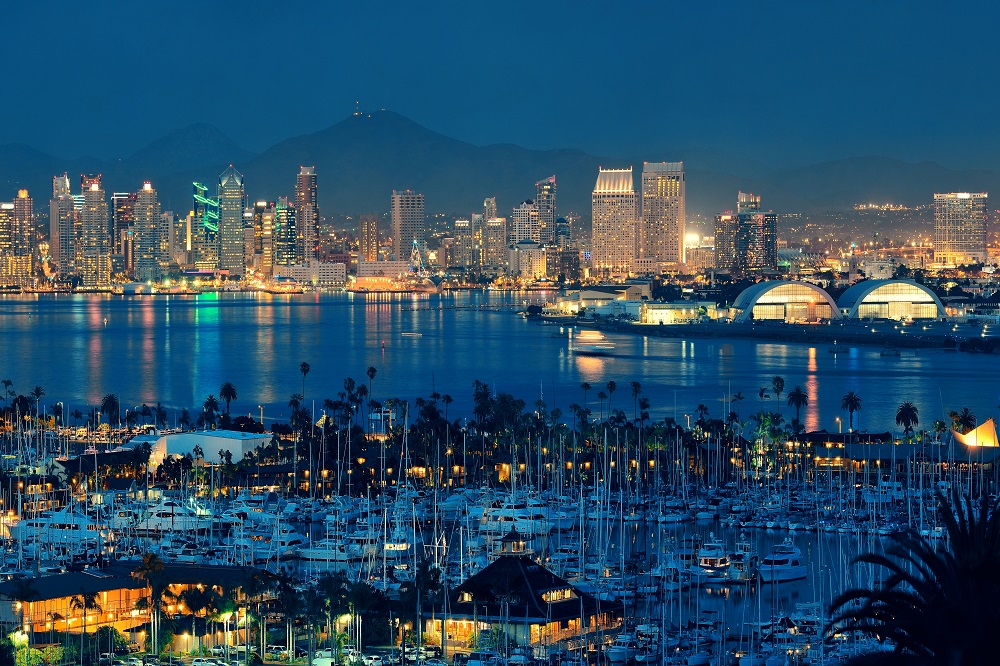 There's a myriad of economic activities that contribute to the prosperity, hotels, and tourism in California, which subsequently support the Golden State. Although the state is successful in other industries, its hospitality sector offers a snapshot of how diverse influences, from currency valuation to labor shortages, play out in a microcosm.
The pandemic lockdowns relaxing and coming to an end led many to predict a positive comeback for tourism, but the Dollar against the Euro has instead inspired Americans to seek the Mediterranean region. In addition to the state's prospective guests having more "broader" travel interests, California's hotel industry continues to face its own set of challenges. These issues stem from labor issues to costs.
With business travel yet to fully recover and overseas tourism practically diminished, the hospitality industry is at an interesting crossroads. But there is a shred of hope with the latest tech innovations and the promise of future large-scale events. However, filling California's picturesque coastal hotels and urban locales will require addressing complex economic, social, and labor issues in an ever-changing landscape.
Craig Sullivan, the president and founder of the California Lodging Investment Conference (CLIC), offers a wealth of knowledge in this area. With years of experience in the industry, Sullivan is a highly respected figure in California's lodging sector. Under his leadership, the CLIC has become an essential conference for anyone involved in the California hotel market. The conference provides an invaluable platform for discussing the most pressing issues and opportunities in the industry. Sullivan also co-hosts a radio show focusing on California's hospitality industry and was the former publisher of The Hotel Report newsletter.  The drop in California's hotel revenue has many contributing factors, Sullivan said.  But he added that major forthcoming events can turn this around.
Sullivan's Thoughts on Hotels in California
Importance of Travel and Tourism Industry in California
"You look at hotels, travel, and tourism in the state of California, it is a huge economic engine. It's definitely in the top five for the state. My feeling is possibly it's number three behind agriculture, sports, and entertainment."
Impact of Dollar Strength and European Travel on American Tourism
"…look at how strong the dollar was or is in the European Union. So, a lot of people that may have gotten on the Great American Road Trip last year decided, hey, you know what, I'm going to Greece, I'm going to Spain and Portugal and hang out in the Med for the summer or to the UK, Ireland, various other foreign countries."
Labor Shortages and Strikes
"We've got labor shortages, without a doubt. And industry as a whole, we have not done a very good job at recruiting. And we need to … You know, we're the home of the movie industry and the television industry, even though there's been a lot of production outside of California. But, you know, we've also got a writer's strike going on. So we don't have crews, actors, writers, producers, everybody in town working on, you know, TV shows or streaming shows or movies for theatrical release. And that certainly has an impact on the hotel industry as well, especially, you know, the hotels that are close to the studios. You go into what's referred to as pilot season and those hotels are pretty much full, you know, from the actors all the way down to supporting cast."
Mental Health and Safety Concerns
"That's not safe for the staff. It's not safe for the guests. And it's not safe for the hotel itself, the physical building. And certainly not safe for the person who needs mental health. It's not safe for the guests. And it's not safe for the hotel itself, the physical building. And certainly not safe for the person who needs mental health. And that's a big issue across the country. We disassembled mental health in this country back in the 70s. And unfortunately, we're still paying the price for it. It's escalating every year. That needs to be dealt with in a humane way. So there's a lot of factors there."
Property Sales and Market Conditions
"Sale of California hotels is down 60% from last year. I hate to use this, it's become a cliche, but there's a lot of money on the sidelines right now. I think they're waiting to see, you know, what the default rate's going to be. I also think there's, you know, still a divide between buyer and seller and the price of the asset. And you've got to ask yourself a couple of questions. You want to sell the hotel, you know, or is it about getting a price that may not be realistic? Those things need to be taken into consideration. You've also got to try and present the hotel in the best light possible. You don't want to give the buyer any reason to retrade you on that sales price."
Return of Business Travel and Events
"Business travel isn't back like it was neither is group. You know, those things both need to come back in a large way. You know, we've got a lot of things coming into California. We've got the World Cup coming in. We've got the Olympics coming in. That's going to be a boon for San Francisco and Los Angeles in particular. You've got big conferences coming back to San Francisco."
Industry Conferences and Collaboration
"You know, we're having our seventh annual California Lodging Investment Conference on March 6th and 7th, 2024 at the West and South Coast Plaza Hotel in Costa Mesa. This conference by design is a boutique conference. If you're in the California hotel market or want to be, this is the one that you, you attack. We've got, you know, the American Hotel and Lodging Association is going to be telling us what's going on legislatively. That's great information for all the hotel owners, operators, management companies, third-party professionals. We've got 10 brands there. We've got lenders. We've got other third-party professionals there, such as hotel brokers. And we're, a hallmark with our conference is great information. One of our panels is labor, economics, and inflation. So that's going to be great information for everybody."