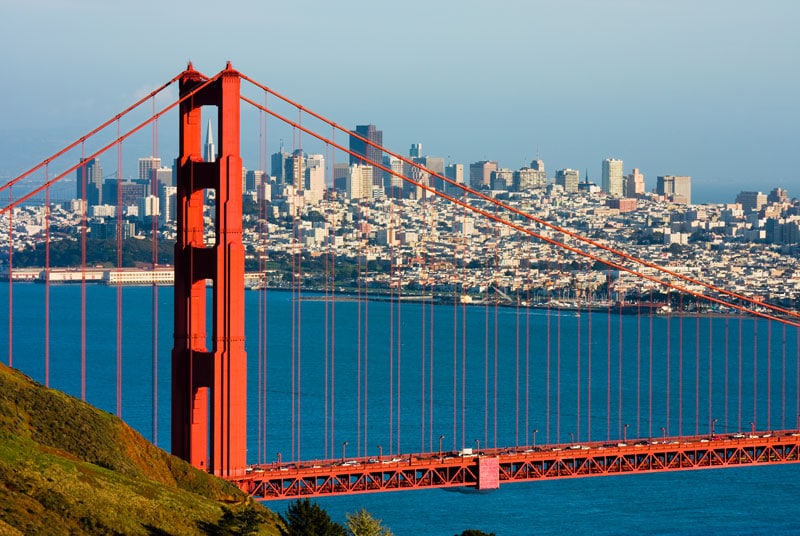 Learn about the latest hotel project in the San Francisco Transbay neighborhood.
San Francisco is to get a new hotel and residential tower. Located in the Transbay neighborhood, the project would build upon the property at 555 Howard to include space for a 255-room hotel and 69-unit rental property. This hotel will offer the latest in luxury amenities to hotel guests and residents.
The spa and fitness center, ball room, restaurant, sky bar, and lobby atrium are just a few of the spectacular amenities that this property will offer. With 206,562 square feet in hotel space and 150,275 square feet in residential space, this project is massive. The building will have 36 stories and a basement that's three stories that will house parking for the building. The building will offer a residential lobby as well as an outdoor terrace for residents. The hotel will span floors one through 19 and the residential space will be housed on floors 20 through 36.  Additionally, there will be 70 parking sports and 95 Class I bike spaces. An additional 25 Class II bike spaces will be located on the sidewalk.
Expected to take three years to build, the project is taking every step to ensure that the building is secure for guests and residents. Extra attention is paid to the foundation of the building since the Millennium Tower has had issues. This building has a reinforced mat foundation, that ranges from eight to 12 feet thick. This project is also expected to meet LEED Platinum requirements.
When building your next project, ensure that you entrust it to the professionals. Contact us at Parkwest General Contractors in order to renovate your building.