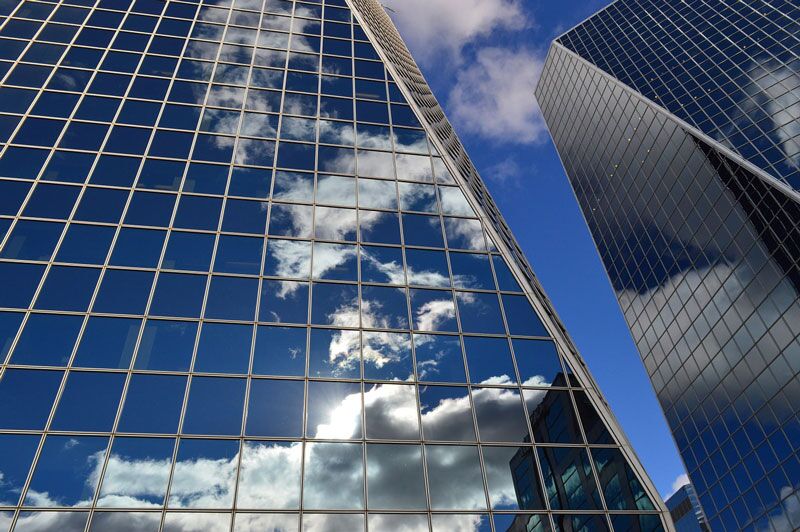 Learn more about the Seattle hotel that will be the largest in the Pacific Northwest.
The Hyatt Regency Seattle will be the largest hotel in the Pacific Northwest when construction is completed.  At 1.4 million square miles, the 45-story, 500-foot-tall tower will be impossible to miss!
The Hyatt Regency Seattle will be made up of two aspects.  The first is an 8-story podium, housing 105,000 square feet of meeting and event space.  The Northern portion of this podium will house ballrooms, a pre-function hallway, and event spaces.  The Southern portion will contain the meeting rooms.  The podium will also feature a restaurant and a hotel lobby.
The second volume of the Hyatt Regency Seattle will be comprised of a 37-story tower.  This tower will host 1,260 hotel rooms, a fitness center, and a club lounge.
The new hotel's lobby, porte-cochere, restaurants, bars, and retail shops will all be at the street level.  All ground-floor spaces are intended to connect to the wide, landscaped sidewalks surrounding the building to merge inside with the outside.  The second level of the hotel will include a convenience store, more bars and restaurants, and additional lobby space.
The hotel's design looks to minimize the shadows cast over neighboring blocks to the north.  Here, the shorter height of the podium will align with the residential and mixed-use features of the neighborhood.  The hotel will utilize an existing alley for pedestrian, garage, and back-access to the building.  This will leave the street perimeter around the hotel uncluttered and open for continuous public use.
The hotel's construction is expected to be completed sometime in 2018.
If you are inspired by the Hyatt Regency Seattle and want to give your building an upgrade, contact the professionals at Parkwest General Contractors.  Our team of experts is ready to assist you with all your building renovation needs.