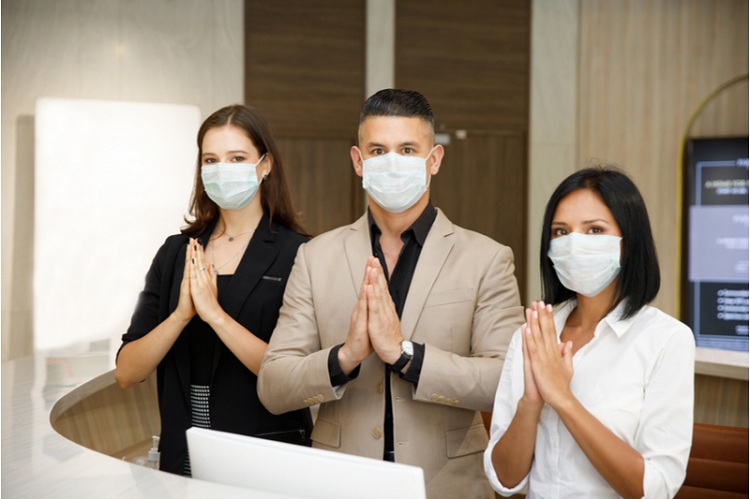 With the severe clampdown on tourism due to the coronavirus outbreak, the proceedings in the hospitality sector have come to a standstill. Various hotel chains are incorporating different crisis management strategies. The COVID- 19 hotel response plan broadly includes the following:
Raising Cleanliness Standards
To battle the current health and safety challenges, Marriott recently declared the formation of the Marriott Global Cleanliness Council. The council will focus on minimizing the risks of the ongoing pandemic on its associates and guests.
The preventive measures will cover the causes concerned with guest contact, food safety, occupational health, and housekeeping, among many other areas.
Putting Vacant Rooms/Beds to Good Use
IHG's partnership with #FirstRespondersFirst has been the first of many alliances that aims to provide front-line workers with free accommodation at U.S. hotels. This partnership will also offer VIP reservation access to first responders and match the local needs with hotels in the vicinity.
Moreover, RLH Corporation's "Keep Our Country Moving" program gives a 50 percent discount per room for essential workers until June. Healthcare professionals, delivery personnel, truck drivers, EMS teams, law enforcement agents, construction workers, etc. can benefit from this scheme.
Helping the Ones Down the Ladder
Hyatt Care Fund aims at dispensing grants to financially affected employees across its corporate offices. These grants will be directed primarily towards rent payments, childcare assistance, groceries, and are a result of salary reductions of Hyatt's senior leadership team and Board of Directors.
While the experts predict at least a 6 to 8 month's recovery time for the tourism and hospitality industry, prominent hoteliers have already drawn up their COVID- 19 roadmaps.
This is a promising sign of a community that will bounce back with newfound vigor when things will get back to normal. Want to stay up-to-date with all the latest hospitality news and trends? Then get the information you need by meeting and connecting with all the top California lodging professionals at the California Lodging Investment Conference. Contact us today to learn more about this fantastic informational and networking event.