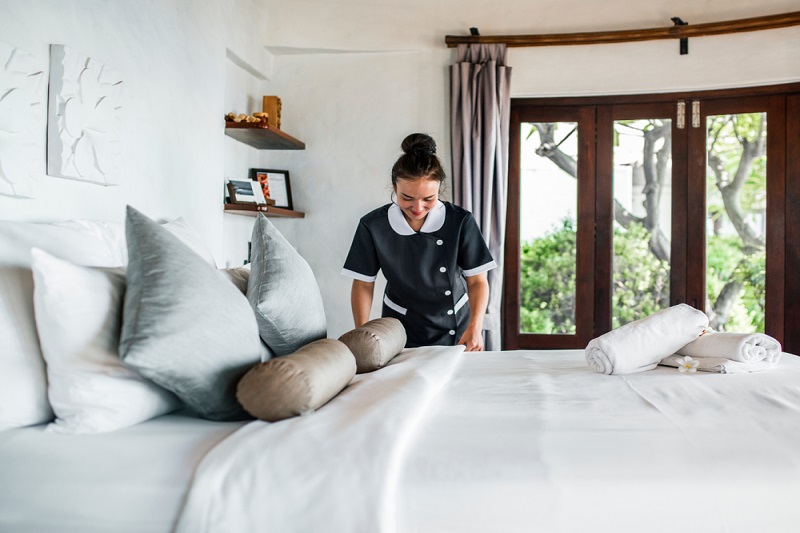 The pandemic has impacted the operations of many industries, especially the hospitality sector was severely affected. There has been a significant economic loss across the hospitality industry, and they are still going through an uncertain work environment. However, with these tips, the hotels can rebound from the crisis.
Think Out of the Box
Due to the pandemic and restrictions put in place, you may not be receiving a good number of guests from outside, so you must start welcoming local communities for hosting their events. Until normalcy returns, you can serve your local guests.
Create a new business model or implement particular policies for your guests' comfort and safety. The millennials are more likely to get out and explore the world. You may strategize your business model to attract millennials.
Maintain the Highest Standard of Safety
You need to implement a top-notch health and safety protocol. Strictly adhere to the guidelines of the Centers for Disease Control and Prevention (CDC) and your state. Your hotel guests need to be assured that they won't be infected.
You can have touchless entry/exit, keyless entry, digital payments, air filtration systems, adequate sanitization units, and UV light sources in your hotel for added safety.
Ensure Transparency to the Guests
Communicate with all your guests regarding every small step you are taking for their safety and hygiene. Inform your guests about any small, as well as, significant developments or modifications concerning COVID-19 at your place.
Maintain a Robust and Content Workforce
Your staff may be going through a difficult time. Keep checking in on them and supporting them. This doesn't necessarily have to be a cash payout. Listen to their requirements and try to fulfill them. This will make them feel like they are given importance.
Seek Assistance
Explore whether you can get any government assistance and financial support to rebound from the crisis. The government has announced some plans to help the hoteliers survive and rebound after the crisis, including tax reduction, funding for a new business launch, and low-interest working capital loans.
Taking community or government assistance wherever possible is an integral part of the hotel recovery strategy.
These tips will help hoteliers rebound from a global crisis. Stay updated on the latest news and trends in the hospitality industry by connecting with all the top California lodging professionals at the California Lodging Investment Conference. To learn more about this wonderful networking and informational event, contact us today.