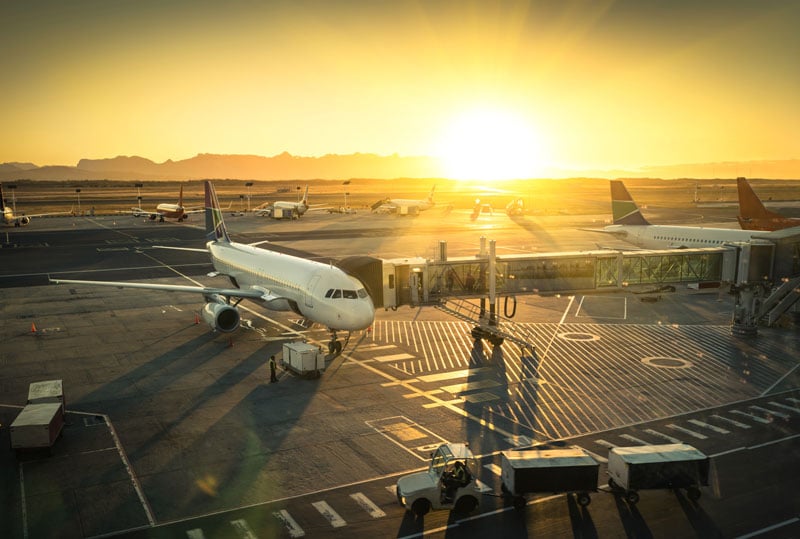 Trump's "travel" ban has hurt U.S. tourism and is costing airlines millions of dollars worth of revenue–$185 million to be precise–were lost in just one week.
Trump's executive ordered travel ban, which exclusively targets Muslim countries, has hurt the airline business significantly. The CEO of one airlines called the travel ban "divisive."
Trump signed the travel ban over one month ago which blocked citizens from seven Muslim countries from traveling to America–and this includes legal American residents and visa holders–in an effort to "make America safer." Fortunately, federal judges halted his executive order but that hasn't stopped repercussions from reverberating through the travel industry, which now faces uncertainty, confusion, and an incredible loss in revenue as the issue continues to be battled in court.
U.S. international airports have become the grounds for thousands protesting the immorality of Trump's travel ban.
Data analyst Henry Harteveldt, co-founder of the Atmosphere Research Group said, "There is an immediate and noticeable decline in people coming to the U.S. as the result of the executive order. Tourism brings in high-valued dollars to the U.S. and it is an important employer of a lot of people in America."
Dara Khosrowshahi, CEO of Expedia, the world's largest online travel company reported, "I think what people don't understand is just how powerful the American dream is as a brand." Khosrowshahi emigrated from Iran nearly forty years ago and hopes that the U.S.'s appeal isn't further damaged by those looking to start a new life or even visit. "If you believe in democracy and you want to work really hard, you want to be part of the melting pot, come on over. That's the spirit of our nation and we don't want to hurt that brand."
Whether you are a citizen or a resident or everything few and far between, contact us at Parkwest General Contractors in order to renovate your building.