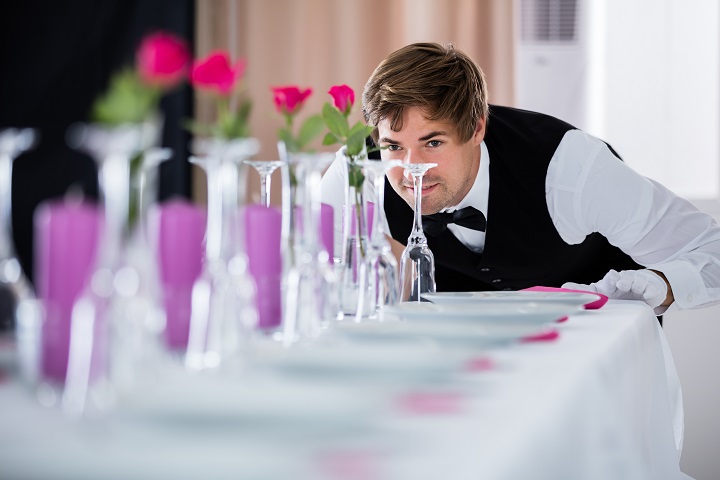 According to PCMA, the U.S.. hotel industry experienced a labor shortage long before COVID-19 struck due to steady employment across the country and constant high demand from both leisure and corporate travelers. As the hospitality industry reopens, hoteliers are now striving to acquire new talents and re-hire furloughed employees to keep up with the rising demand for hotels. Unfortunately, this may not be easy considering the stiff competition in the labor market. As such, workers are now demanding more than just a decent salary. For instance, research shows that most millennials would take a pay cut to work for a value-driven organization.
Besides decent pay, some of the other things that can help you attract and retain top talent include:
Respect

Regardless of the position an employee occupies in your company, it is important to accord them the much-needed respect. For instance, if an employee makes a mistake, correct them in a respectful manner instead of shouting at them. It makes them feel important and increases their morale in giving their all when it comes to service delivery. This is all you need for optimum satisfaction of clients.

Opportunities for Career Development

Any career-oriented person will strive to advance his/her career through self-development. This means that if your organization does not offer room for growth, such a person will most likely exit. That said, it is worth noting that offering opportunities for career development can play a great role in retaining talent in your business. Take note that empowered employees have more to bring to the table, so make sure to incorporate career development programs in your enterprise.

Fair Treatment

According to the International Labor Organization (ILO), employees in the hotel industry face challenges such as poor treatment from the management, inequality of opportunity, poor working conditions, and exploitation. If you treat your employees unfairly, there may be struggles, which will eventually lead to an increase in employee turnover. With this in mind, always give equal opportunities to your workers and reward them according to their efforts.

Empathy

While employees in other industries work from home, most hotel staff have to keep working from the business premises. Although this would have been a usual thing if there was no pandemic, leaving their homes now increases their risk of contracting the virus. Additionally, the tough sanitation measures imposed to curb the spread of the virus mean that the employees now have to work extra hard to meet the cleanliness standards. Considering some have lost their loved ones to COVID-19, receiving poor treatment at work worsens their situation. With this in mind, empathize with them, and where possible, give them day-offs, breaks, treats, and even psychological help.
These are some of the effective strategies for attracting and retaining employees in the hospitality industry. For more information and other useful resources about the hospitality industry, visit California Lodging Investment Conference today!