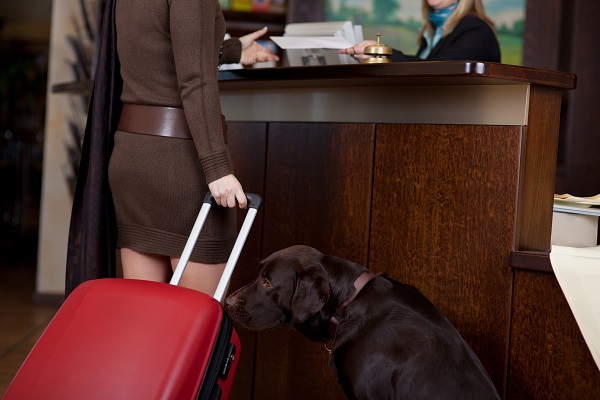 According to a 2020 survey by the U.S. Census Bureau, about 36.2 million Americans live alone. For such people, solitude increased during the COVID-19 pandemic due to mobility restrictions and other pandemic-related measures. This has caused more Americans to seek solace from pets, causing pet adoption rates to soar.
Hotels are increasingly taking measures to become pet-friendly to capitalize on this trend. Some of the strategies hotels are using to achieve this goal include:
Paddleboarding and Swimming for Pets
Hotels that offer paddle boarding and swimming for people have now made these services available for pets, too. On the other hand, those who do not have swimming and paddle boarding training facilities on-site are partnering with those that have them.
Complimentary Pet Walking
According to the American Kennel Club (AKC), most pets need at least 15 minutes of exercise every day, although this depends on the breed, type, and age. Unfortunately, when people go on vacation, exercising their pets may not be a priority, especially for those who want to unwind during the pandemic. Some pet-friendly hotels are now offering complimentary pet walking services for their clients.
Turndown Services for Pets
After a long day of playing, a pet also needs turndown services to enjoy the night. That said, hotels are now providing these services to prepare plush beds for the pets and putting treats under the pillows.
Daycare Services
While some hotels cannot provide daycare services for pets, they have partnered with neighboring daycares to take care of pets for their clients. Here, the daycare employees pick the pets from the hotel lobby in the morning or during the day, look after them, and return them at the owner's request.
Pet Packages
As you enjoy your time in a hotel amid the pandemic, your pet can also have the time of its life, thanks to the pet packages available in most pet-friendly hotels. Such packages allow you to pamper your pet with snacks at the reception as well as plush beds, water bowls, potties, and food in the room. Take note that, although most hotels are limiting direct contact, you can still order room service for your pet depending on the pet policies.
Staff Training
It is unusual for a hotel employee to clean a pet potty or a room with a pet. As such, you may experience complaints from clients in case an employee mishandles them for having a pet in the hotel. This means that training your employees on what to expect and how to handle pets will come in handy during this time.
These are some of the new trends that hotels are adopting to embrace and enhance pet-friendly policies. Hoteliers can learn about the latest hospitality trends with the California Lodging Investment Conference. Contact us today to find out how this virtual event explores emerging insights in the hotel industry.