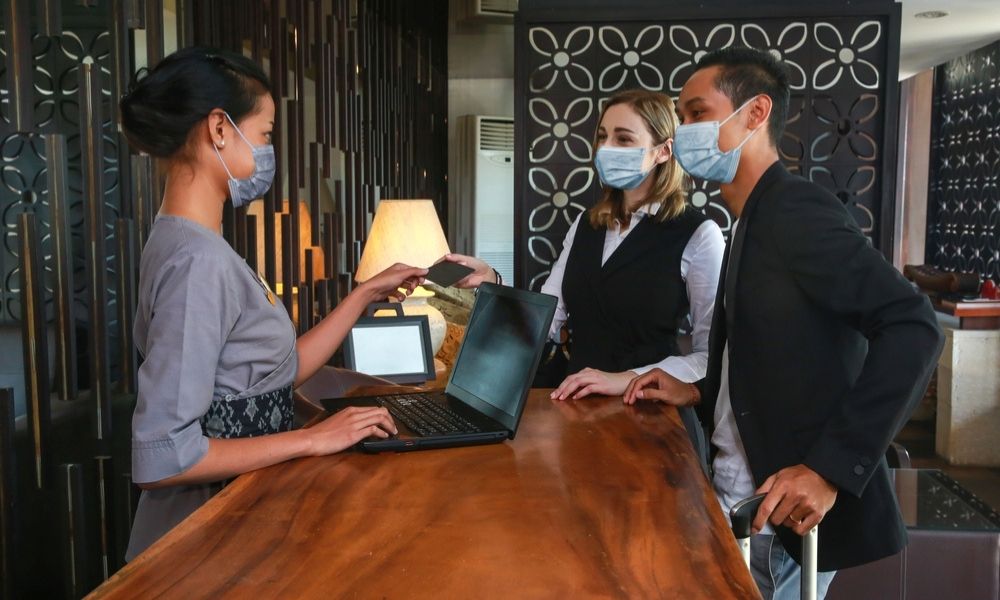 An emerging topic in the hotel industry is corporate diversity, equity, and inclusion (DE&I). Various speakers at the recent NYU International Hospitality Conference shared their strategies for improving diversity in the industry. Here's a look at some of the ideas discussed that can lead the hotels toward more diverse workforces.
Breaking Down Workplace Demographics
One of the DE&I issues mentioned by Mariott International CEO Tony Capuano was his company's workplace ratio of women to men. At the C-level, the team is 50% female. According to Capuano, the VP level and above ratio is roughly 44% female. He says "constant focus and a deliberate proactive effort" will be needed for further diversity improvements. Another statistic Capuano shared about Marriott is that the workforce consists of 21% people of color.
According to Accord Hotels CEO of North America Heather McCrory, one of the diversity issues with big-box convention hotels is attracting more men than women. She said her team is working on long-term planning to overcome this imbalance.
Meanwhile, Accor Hotels CEO Sebastien Bazin explained how his company helps underprivileged individuals in a local community by hiring and training them. He says the firm hires 80,000 new workers per year but loses 30,000. He believes helping lower-income people mitigates the labor shortage while helping people turn their lives around.
Creating Diversity Strategies Based on Compensation
To attract diverse talent, a hotelier must offer attractive compensation. Hilton CEO and President Chris Nassetta said DE&I is a "game of inches." He believes setting a strategy and compensating people for it is an integral part of the business. Many hotels have no choice but to rethink how much they pay employees, as millions of Americans seek new careers with higher pay.
Tailoring benefits to fit a specific workplace is an idea that can help hotels diversify. Hotel management firm Remington Hotels CEO Sloan Dean explained how his organization emphasizes wellness programs and child care. He said that since 90% of the housekeeping staff is female, the company offers direct childcare solutions.
Another idea for improving hotel diversity is for a hotel to become more involved with its local community. Partnering with companies for career fairs can help hotels build stronger reputations at facilitating community opportunities.
Improving hotel diversity has become a top priority in the hospitality industry. To learn about the latest and the best hospitality trends and how this virtual event explores key hotel industry insights, contact the California Lodging Investment Conference today.