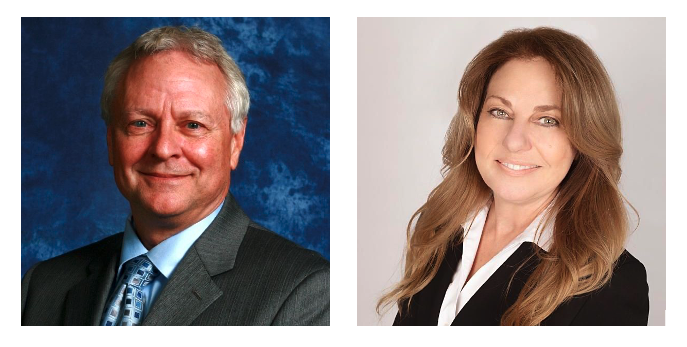 John Manderfeld passes the President's Baton to Pat Mitchell
Marin Management, Inc., a California-based hotel management company, has announced that its Founder and President, John Manderfeld, has retired after more than 50 years in the hospitality industry. Executive Vice President Pat Mitchell has been promoted to the position of President.
"John Manderfeld has been an invaluable guiding force on the CLIA Board of Directors since 1993. We are fortunate that he will continue his involvement on the Board after his retirement," says Pravin Pranav, CLIA President.
Manderfeld founded Marin Management in 1990 and expanded the company's services over 30 years to include consulting, development and management services for the lodging and restaurant industries. Under his leadership, Marin Management operates a diverse portfolio of branded and independent hotels across California, Arizona, Texas, Wyoming and other states.
In 2018, Manderfeld sold Marin Management to Hogan Hospitality Group and continued to serve as president of Marin Management. Hogan Hospitality's extensive resources and hotel ownership experience, combined with Marin Management's network and diverse portfolio of properties enabled the company to secure a number of new contracts, growing its portfolio by 70 percent year over year in 2019.
Ms. Mitchell joined Marin Management in January 2005 bringing 23 years of hotel and travel industry experience to the hotel operations team. Since joining Marin Management more Ms. Mitchell has held positions as revenue manager, regional manager and group vice president. As senior vice president since 2013, she now oversees all company operations for hotels, restaurants and spas. She is an expert in hotel sales, marketing and revenue management and speaks Italian and Spanish fluently.
Founded in 1990, Marin Management, Inc. is a full-service hotel and restaurant management company headquartered in Sausalito, California. Owned by Hogan Hospitality, Marin Management provides a variety of full-service and limited-service management, consulting, development, and support services to upscale mid-market hotel franchises throughout California, Arizona, Texas and Wyoming. To learn more about Marin Management, visit www.hotelpros.biz.
As pioneers in hospitality and tourism, Hogan Hospitality is a hotel management company with a growing portfolio of properties and proven track record of success. Its subsidiary companies, Marin Management and Hawaiian Hotels and Resorts, manage over 30 properties across the country. Born out of hotel ownership, Hogan Hospitality has a unique understanding of the hospitality industry, offering hotel owners measurable results in profitability and guest satisfaction, and unparalleled management experience. To learn more about Hogan Hospitality, visit www.hoganhospitalitygroup.com