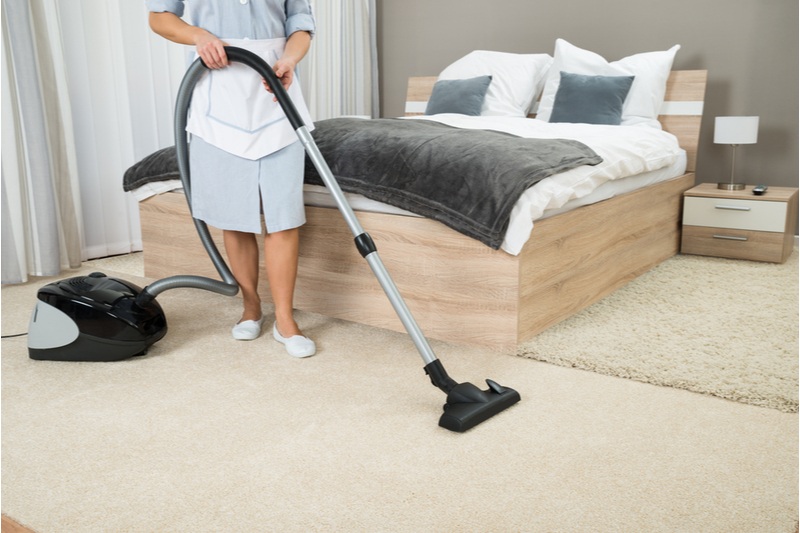 The hospitality sector is one of the hardest-hit businesses during the COVID- 19 pandemic. Hotels are taking extensive measures to reopen safely by ramping up sanitation measures and testing.
Here are a few hotel-cleaning methods that some of the most famous hotel chains are following during COVID- 19:
Marriott International
Marriott has put together an international advisory team to ramp up its hotel-cleaning protocols. They plan to employ new technologies like electronic sprayers with hospital-grade disinfectants to clean common areas like the lobby and gym. They will also use UV radiation for cleaning keys and other devices the guests use.
Hilton
Hilton is tying up with RB – the maker of Lysol – to clean practices and product offerings for guests in their rooms, restaurants, and gyms across all 18 brands. Room seals, digital alternatives to paper, increased frequency of cleaning, and electronic check-in and check-out are some features they plan to have when they reopen.
Intercontinental Hotels Group (IHG)
IHG has partnered with hygiene experts Ecolab and Diversey to incorporate COVID- 19 protocols and best practices in their hotels. Sanitized keycards, paperless check-in/check-out, deep-cleaning of high-touch surfaces, pools, and lounges, and new ways to handle buffets and banquets with social distancing are some of the planned measures.
Choice Hotels
Choice Hotels are enhancing their cleaning protocols during COVID- 19 with their "Commitment to Clean" initiative, which includes enforcement of deep cleaning, disinfecting, and social distancing best practices in their hotels. PPE for staff, hand-sanitizing stations around the hotels, contactless room service protocols, and proper communication to all the guests regarding safety are the steps taken to promote hygiene. Choice Hotels also provide accommodation for many frontline and essential workers.
These are some ways that hotels can enhance their cleaning protocols and restart the multi-billion-dollar hospitality industry. Want to stay up-to-date with all the latest hospitality news and trends? Then get the information you need by meeting and connecting with all the top California lodging professionals at the California Lodging Investment Conference. To learn more about this wonderful networking event, contact us today.