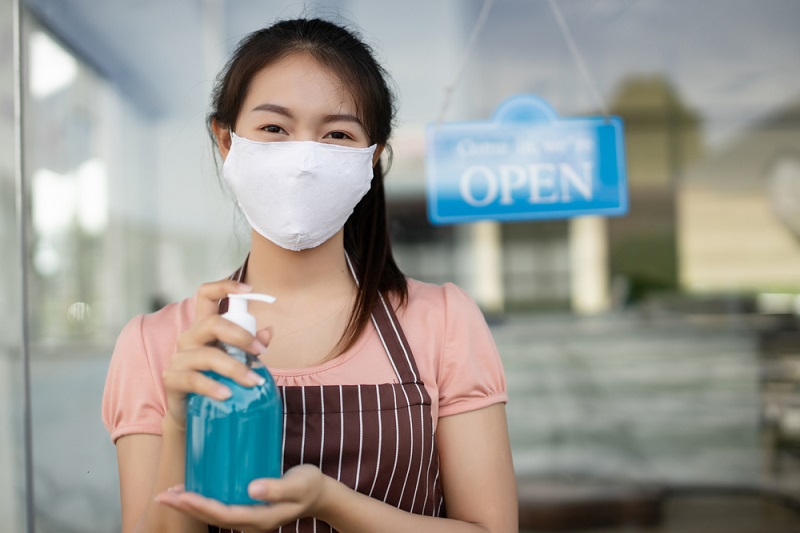 Hospitality is one of the worst-hit industries in the coronavirus pandemic. With most of us staying at home and restricting movement, the demand for hotel stays has dropped. To send a reassuring message to guests, hotels are transforming their hygiene and cleaning practices.
Here are some changes in hotel cleanliness you can expect after COVID-19.
Contactless Check-in and Check-out
To ensure the safety of the guests, hotel staff will be minimizing contact with the guests. You can expect a call from them before your arrival so that they understand your preferences.
You will be asked to make your reservations on the app for contactless check-in into your hotels. You can also expect to pay your bills through your phone.
The Main Entrance
You can expect your entry to be different. You may be more comfortable carrying your own luggage. However, you can always ask for help. You may have to sanitize your hands as you enter. If you need valet services, you can be rest assured that the car and keys will be disinfected properly.
Masks Everywhere 
Remember how you were greeted with warm smiles, every time you went into a hotel? Well, you can expect a change in that too!
Everyone from your valet to the front-desk receptionist to room-service will be wearing masks for safety. A few hotels are also working out the idea of transparent masks for their employees. This practice will ensure that guests still get a glimpse of the smiles and warmth of the hotel staff.
Elevators and Rooms
Getting into crowded elevators will not be allowed during your stay in hotels after coronavirus. You will have to practice social distancing and also wait for the elevator to be cleaned regularly.
You can expect some advanced systems to ensure proper cleanliness like electrostatic sprayers and ultra-violet light, in your hotel rooms. Technology will help minimize human contact while cleaning.
Food and Beverages
You can say good-bye to those lavish buffets and food spreads. Hotels will be moving to boxed meals with limited food options. You can expect the boxes to be left outside your door to avoid contact during room-service.
Entertainment Areas Like the Gym and the Pool
If you have concerns about using common entertainment areas, you can let them go. The gym will be cleaned and disinfected multiple times in a day to ensure the safety of the guests. Similarly, the pool will be cleaned frequently, and you may be advised to follow social distancing norms in and around it.
Whether you are headed out on a business trip or a leisure holiday, hotels can give you that much-needed privacy. After COVID-19, your hotel stay is going to be different. Find more about the latest trends in the hospitality industry at the California Lodging Investment Conference. To learn more about this wonderful networking event, contact us today.