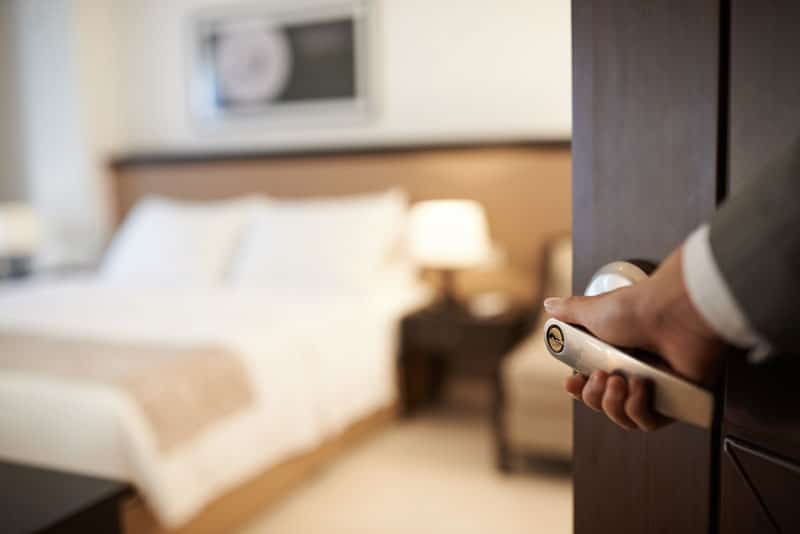 Using modular construction, Marriott makes an announcement for hotel innovation.
The hotel industry is met with new construction innovation. Marriott International recently announced plans to expand on the use of modular construction throughout properties in North America. Under this new model, the company says that the modular process helps to make the construction process more efficient.
The news was announced at the Connect conference that took place at the JW Marriott in Los Angeles. In plans released by the company, 50 hotels are expected to incorporate the use of these pre-made modular guest rooms or bathrooms in 2017.
Through this modular process, hotel rooms are pre-built in a factory and are then transported to the hotel location, where the hotel base has already been built. Once the pre-made pieces arrive, they are then stacked upon one another using cranes. The finishing touches are then added to ensure that the plumbing and electrical wiring are properly in place.
This pre-made assembly is seen as the future of construction in the eyes of Marriott International. The project began in 2014 when they started to research the idea and companies that would be able to manufacture such spaces. After piloting the project in 2015, select hotel owners began building such pre-made projects.
The benefit of using these types of modular construction is that hotels can be made more quickly. These pre-fabricated hotels help to build more efficiently, allowing owners to get their hotels up and running faster. Traditional building methods, for example, often come with delays like bad weather conditions that slow the process.
When building your next project, ensure that you entrust it to the professionals. Contact us at Parkwest General Contractors in order to renovate your building.