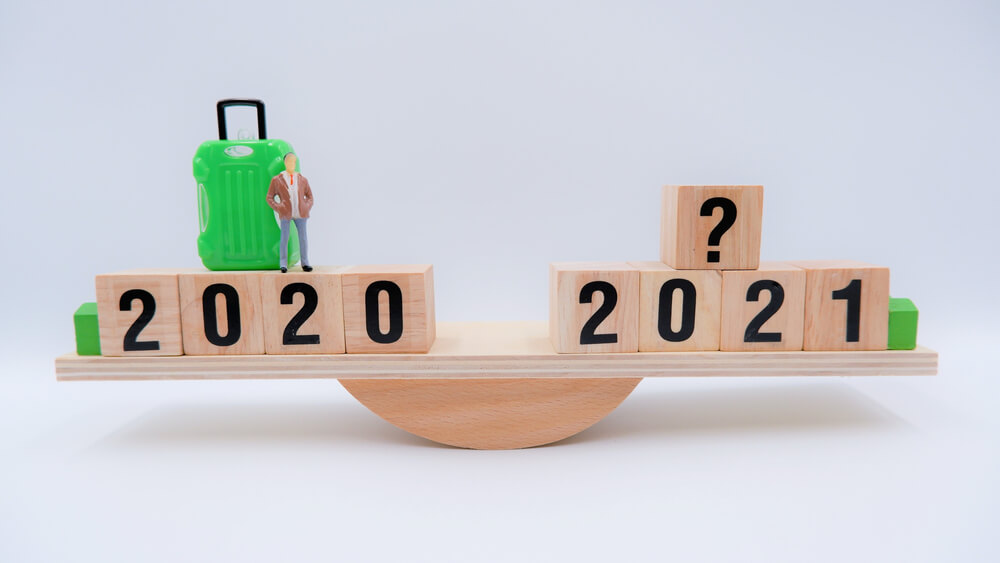 Travel predictions for 2021 vary among industry professionals. On the one hand, STR lodging data in December 2020 revealed that unsold U.S. hotel rooms reached 962 million, up 46 percent from the previous year. This figure indicates that the holidays have brought no relief to the hospitality industry and it is preparing for a long winter. On the bright side, the U.S. Travel Association forecasts an industry turnaround by Q2 2021.
The Year-End State of Travel in 2020
The state of U.S. travel in December 2020 remains dismal due to the pandemic. News of an upcoming covid-19 vaccine has helped curb some of the fear and financial decline, but spikes in coronavirus cases across the United States have triggered more government restrictions on travel and business. CoStar Group market analytics national director Jan Freitag says, "in the short-term things are very dire," but by Labor Day, "business travel should resume."
Some of the initial recovery has been overshadowed by revenue declines. CoStar has reported that in October average revenue per available room (RevPAR) fell by half from the previous year, which is still an improvement from when RevPAR was down 80 percent in April. Another huge industry concern is about a third of all travel and tourism jobs have been cut.
One of the more rapidly improving sectors of the industry has been limited-service hotels, which began to become profitable again in May. These lodging facilities were able to cut costs and reassign staff effectively. Economy and extended-stay hotels have seen a similar but less dramatic comeback. The properties facing the biggest financial challenges are full-service hotels due to closing conference rooms and dining areas.
Vaccines and Recovery in 2021
On the optimistic side of travel industry predictions, Tourism Economics President and CEO Adam Sacks believes it will be safe to travel in 2021 following vaccination programs in the second quarter. He believes leisure travel will be strong by summer, although business travel will not completely recover until 2024. The projected recovery will be led by higher-income households that were not affected financially by the pandemic.
Sacks believes domestic travel will return to pre-pandemic norms by 2022, but international travel won't rebound significantly until 2024. A recent study by the International Air Transport Association found that 80 percent of respondents are willing to travel again within six months of containing the coronavirus.
Many economists agree that travel will eventually return to pre-pandemic norms, although the predictions on when that will happen vary greatly. Market analysts remain optimistic that once mass vaccination is underway and states reduce restrictions, the rebound will begin. Group travel will likely remain challenged since it's harder to plan, and many events originally scheduled for 2020 have already been rescheduled for 2022.
Despite conflicting opinions about travel in the media, several facts indicate brighter times ahead. Some industry analysts foresee a recovery for hotels as soon as the masses are vaccinated in 2021. Others think it may take a few extra years before a full recovery is realized. If you want to diversify your hotel distribution strategies, learn about the latest hospitality trends with the California Lodging Investment Conference. Contact us today to find out how this virtual event explores insights into the hotel industry.