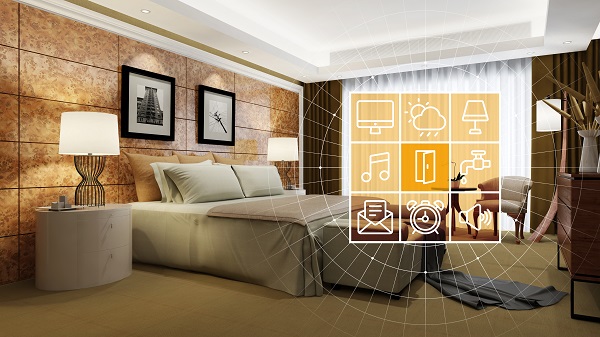 Financial bookkeeping is a time-consuming yet essential aspect of your business. To give you an idea, it enables you to track your income and expenses, determine the profitability of your business, establish your financial strength, and make sound business decisions. Depending on the size of your business, you may require financial software to analyze and keep your accounting information in order. While generic financial software works just fine, getting an industry-specific accounting tool comes with additional benefits.
Some of the benefits of hotel industry-specific financial software include:
Scalability

Provided your hotel business has room for further growth, you may need accounting software that is flexible enough to scale with the growth of your business. This will keep financial operations smooth and save you the money that would otherwise be spent on purchasing a new software. Generic financial software only provides basic features that may not be functional when your business scales. This means that, with the generic financial software, you will incur additional costs of purchasing new tools at every level of growth. The good news is that the hotel industry-specific financial software has been designed to accommodate the growth in your customers' portfolio as well as general business operations.

Integration with Property Management Software

Daily property management operations such as front desk, reservations, billing, invoicing, maintenance, analytics, housekeeping, and reporting can make or break your hotel. This means that you need the right tools that can perform these tasks accurately yet affordably. Instead of purchasing separate hotel property management software (PMS), you can get hotel-specific financial software integrated with PMS features. This will not only lower your expenses but also increase the accuracy of financial and property management records. Remember, generic accounting tools do not support integration with property management tools, therefore, you should go for industry-specific tools.

Access to Industry Resources

Besides providing accounting services, hotel industry-specific financial tools can also give you access to market expertise and other resources through third-party partnerships. For instance, if your business partners with a data provider who specifically works in the hospitality industry, you will have higher chances of accessing resources that are crucial to your hotel business. This advantage gives the hotel industry-specific financial tools an edge over generic software that cannot provide industry-specific resources.

Data Analytics Tools

According to the Corporate Finance Institute (CFI), business intelligence helps you make better business decisions by analyzing industry data. It also plays an important role in financial analysis. If you get a customized hotel financial analysis tool, you will also access business intelligence from the industry at no extra charges. This feature is not available in generic versions. Having the right business intelligence puts you a step ahead of your competition and increases your profit margin.
These are some of the benefits of using hotel industry-specific financial software. To learn about the latest hospitality trends and discover how this virtual event explores hotel industry insights contact our experts at California Lodging Investment Conference today!