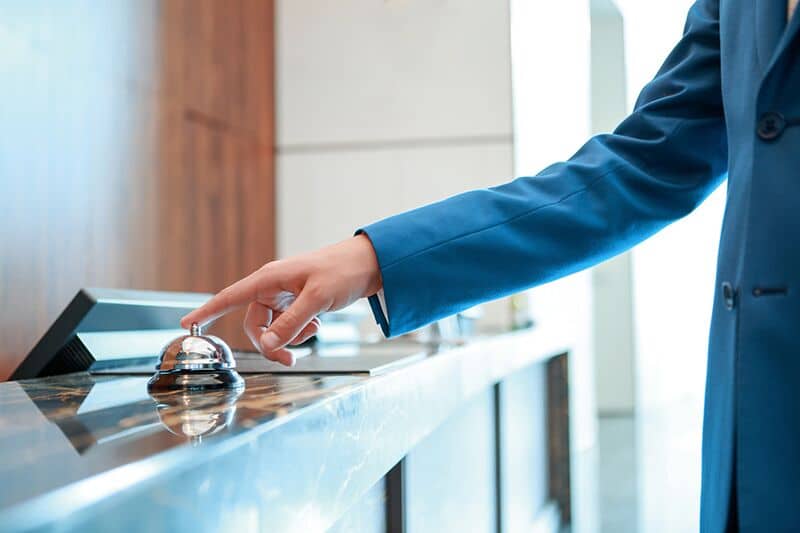 Learn how customer service in the hospitality sector has changed in the digital age.
Today, technology and the Internet has changed the way that hotels do business.  For instance, the ways that hospitality brands handle customer service has changed considerably in the digital age.  But which changes are most significant across the industry?  Here are three of the most popular customer service trends for hospitality.
1) Keep Customers Informed
Thanks to the immediate gratification of the Internet, customers are used to having information at their fingertips.  Because guests want to know everything about a hotel at any given time, it's vital that hotel brands anticipate this need.  There are many ways to offer your guests the information that they want.  For instance, you can introduce an FAQ page to your hotel's website where you answer the most common guest questions.  You should also ensure that your front desk staff is trained and prepared to answer any guest questions.  Finally, you can offer guests the opportunity to receive email updates and newsletters informing them of the newest company news and hotel events.
2) Personal Experiences and CRM
Customer relationship management (CRM) technology is one of the most vital components of a successful customer service strategy in the digital age.  CRM tech stores customer data such as phone calls, email conversations, contact information, special requests, and so on.  The system then organizes and analyses the data so hotels can better understand their guests and customize their experiences accordingly.  By using CRM software, hotels can keep track of their guests' desires and ensure that their stay is an individualized and positive one.
3) Chatbots for Customer Questions
As previously mentioned, the digital age is all about instant gratification.  This means that guests do not have the time or patience to wait on hold or wait for an email response to a query.  Rather than using traditional help phone numbers or emails, hotels should try using chatbot technology.  Chatbots are an automated, online, text-based technology that allows customers to get assistance for questions, concerns, and complaints immediately.  These automated tools provide answers to common questions quickly and even mimic human conversation without a team member having to specifically type back to a guest.  Chatbots are a great way to ensure that your guests' needs are being met without having to assign an employee to handle these communications full-time.
These are three of the customer service trends that are sweeping through the hospitality industry in the digital age.  Are you interested in learning more about the latest hotel trends?  Then get the information you need by meeting and connecting with all the top California lodging professionals at the California Lodging Investment Conference.  Contact us today to learn more about this fantastic informational and networking event.