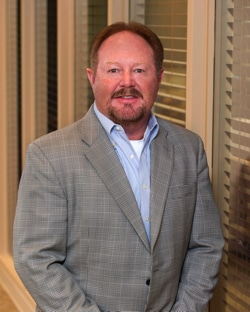 Leo Spriggs, President and CEO of Hospitality Management Corporation (HMC), proudly announces the addition of Joe Luck.  Luck will be leveraging HMC's diverse platform and experience to service additional 3rd party hotel management opportunities, evaluate new partnerships, and coordinate with existing properties and clients to enhance existing relationships.  The company continues its ongoing business expansion efforts and is made up of full service, conference center, select service and limited service hotels.  HMC is one of the country's largest third-party privately held hotel management companies, ranked in the top 40 of all third party and owner operated hotel management corporations.
Luck brings extensive full service and select service brand expertise and leadership to the new role.  He previously held the position of Vice President of Franchise Development West for Red Roof®, LLC.  Prior to Red Roof, for 14 years he served as an award-winning Vice President Franchise Development for the Wyndham® Hotel Group.  His responsibilities included working with all major brand development teams, existing and new owners to identify the best use of land acquisitions and for repositioning opportunities for third-party management.
Prior to entering the hospitality industry, Luck played both college and minor league baseball and is an avid outdoorsman and expert marksman.  He enjoys golfing, hunting and spending time with his wife in their cabin in the mountains of New Mexico.
"Joe grew up on a cattle ranch in Wyoming where he learned the value of hard work and to appreciate the fruits of his own labor.  These skills are essential in driving our business forward and we're thrilled to be adding his talent and experience to our expanding business.  He will be an invaluable asset in our continued brand and industry relationships," shared Leo Spriggs, President/CEO, HMC.
About Hospitality Management Corporation (HMC)

Founded in 1971, HMC is a privately-owned independent management company and one of the oldest independent hotel management firms in the U.S. lodging industry. For over four decades, HMC has been a leader in providing hotel management services for institutional and private owners and continues to strive for excellence in hospitality management and hotel development across the United States. Since its inception, the company's headquarters have been in Dallas, TX.
For more information on Hospitality Management Corporation, please contact Leo Spriggs, President and CEO, at (972) 934-2040 or lspriggs@hospitalitymgt.com.  For the latest updates visit www.hospitalitymgt.com|www.facebook@dfwHMC.
Source – https://www.hotelnewsresource.com/article106326.html