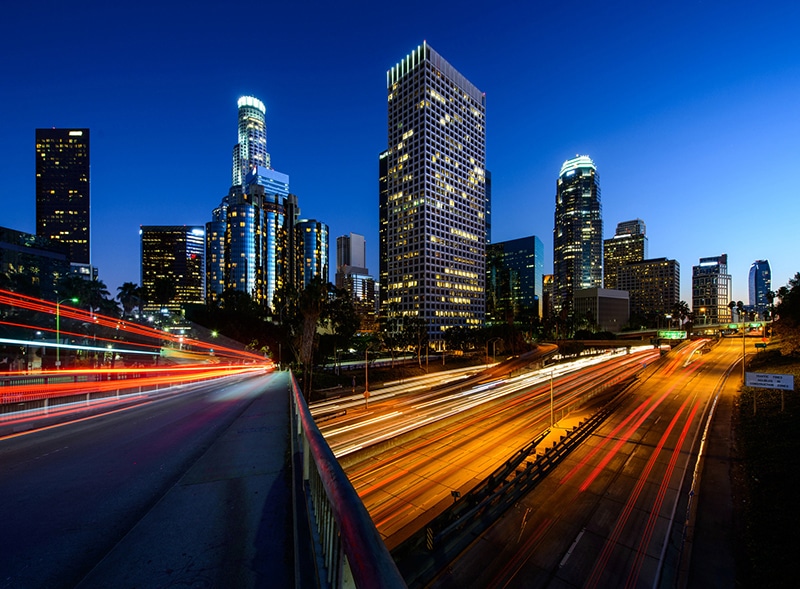 The third-tallest tower in LA could open route for many hotels and condos right next to Hotel Figueroa. 
Downtown LA is growing in popularity and booming in terms of projects in construction. A developer filed plans on January 17, 2o17 for a 66-story skyscraper next door to Hotel Figueroa and right across from the iconic and the Original, Pantry Cafe.
The plans do not state the exact measurement, but it could very well become the third tallest tower in the Los Angeles area behind the nearly finished Wilshire Grand and the U.S. Bank Tower, which both scrape the sky at 73 stories. (However, the Wilshire Grand is technically taller because of its antennae–if you want to count that.)
The proposed tower would rise from what is currently a parking lot that is located at 913 South Figueroa Street and would hold 200 hotel rooms, 200 condos, 617 parking spaces, and 94,080 square feet of commercial space. The developer, Justin L. M. Leong, is currently seeking the right alcohol permits in order to serve alcohol in up to the ten restaurants that are planned for construction.
Because of this titanic tower, new hotels are sprouting up all over the place in South Park. One such hotel that has recently blossomed is the Hotel Indigo and are already under construction, while others–like the ones planned by Olympia–are still in their early planning stages but are planned to be around this area.
Hotel Figueroa, meanwhile, is undergoing an extensive remodeling job and is scheduled to reopen in April.
If you want to create or renovate your buildings to keep up with modern architecture, you have come to the right place. Renovate your property with hospitality construction services from Parkwest General Contractors. Contact us to build your business.