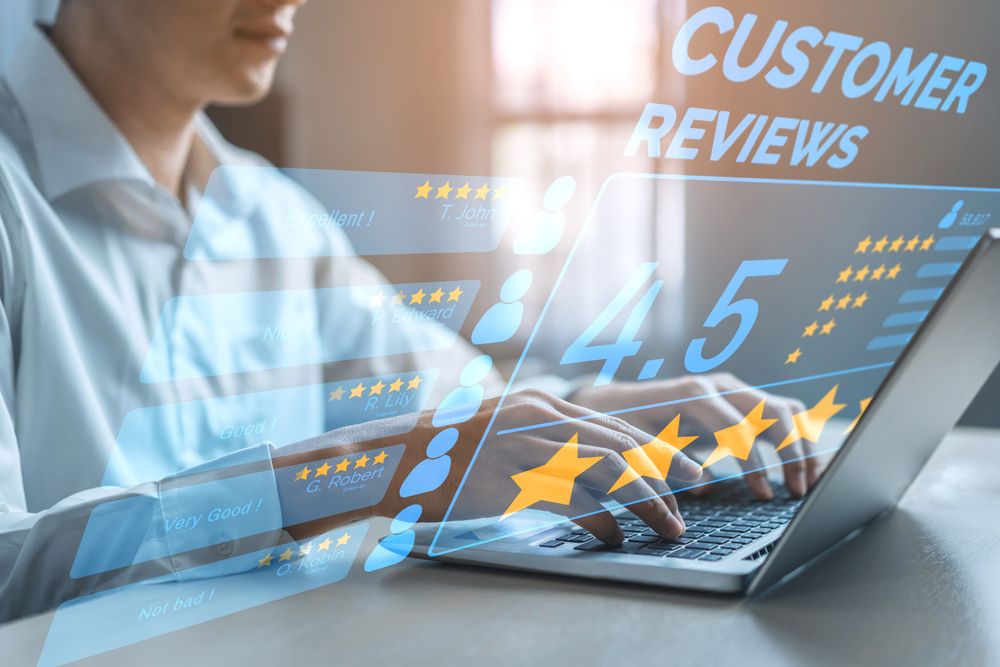 While providing excellent customer service is vital for building a positive reputation for a hotel, in the social media age, it is increasingly important how customers regard your hotel based on online reviews given by former guests and visitors. And even though internet reviews are becoming increasingly popular, word of mouth still has a lot of power. Let's just say that in the hotel industry, your reputation plays a significant role in your success.
Why Hotel Reputation Management Matters
Traveling to new destinations could be daunting. People have been known to rely heavily on online reviews for choosing their stay. Hence, the greater the reputation of your hotel, the greater number of bookings, and the higher the revenues of your business.
Excellent security and customer service play a significant role in your consumers' willingness to submit an online review. Responding to these reviews is particularly crucial because it not only demonstrates your commitment to customer satisfaction but also answers any questions future guests may have about your property.
5 Ways to Boost Your Hotel Reputation:
Develop a Solid Reputation Management Strategy

Create a staggering online presence for your hotel with a website, social media platforms, and marketing strategies. Set clear and specific goals for your marketing staff and have them report to you on a regular basis to assist them in staying on track.

Respond to Every Review

Set up alerts for when a guest submits an online review and have your marketing staff respond to it right away. This promotes forming long-term customer relationships and demonstrates your dedication to customer satisfaction. Also, request the staff they make notes so you can identify areas for improvement and put those plans into action.

Address Areas of Improvement

Prioritizing the guest experience by making changes to your facilities based on online feedback could greatly enhance both the overall satisfaction of your customers and the reputation of your hotel.

Analyze Your Competitors' Strategies

Consider your competitors in the hotel industry and their key selling features to give yourself a competitive edge. Contrast your own with theirs. By doing this, you might also be able to identify the areas of your property that could use improvement in order to build a more competitive online reputation.

Showcase What You Do Best

While feedback helps you understand what needs to be improved, it also tells you what you excel at. Getting these reviews could increase not only your business's reputation but also boost your staff's morale so that their hard work is paying off. Showcase your key selling points on your website and through your marketing strategies on social media. This shall help your business grow substantially.
Responding to Guest Reviews
Growing your brand online necessitates consistent effort from your team. While ongoing adjustments are required to improve your establishment and the customer service you provide, your staff will also be required to deal with internet reviews on a daily basis as a kind of customer relationship management. Here's how to respond to these reviews.
Negative reviews
The first step in responding to a bad review is to do so promptly to demonstrate that you care and to express your appreciation for taking the time to mention the areas where your company could use some improvements. If possible, addressing the customer by name could help give your response a more personal touch. It is critical for your staff not to take things personally or become defensive but to prioritize making the customer feel heard and valued.
Positive reviews
By expressing gratitude for positive feedback from your guests, you might indirectly encourage future visitors to leave feedback as well. It's an opportunity to emphasize the qualities that your visitors value the most and to highlight the skills of your business further. Therefore, reacting to both favorable and negative feedback is crucial.
Improve the Reputation of Your Hotel With the Help of Professionals at CLIC
Our goal at the California Lodging Investment Conference is to unite businessmen in the state's hotel industry in order to grow their companies. Get in touch with us right away for more insider information on how to improve your hotel's reputation management plan.