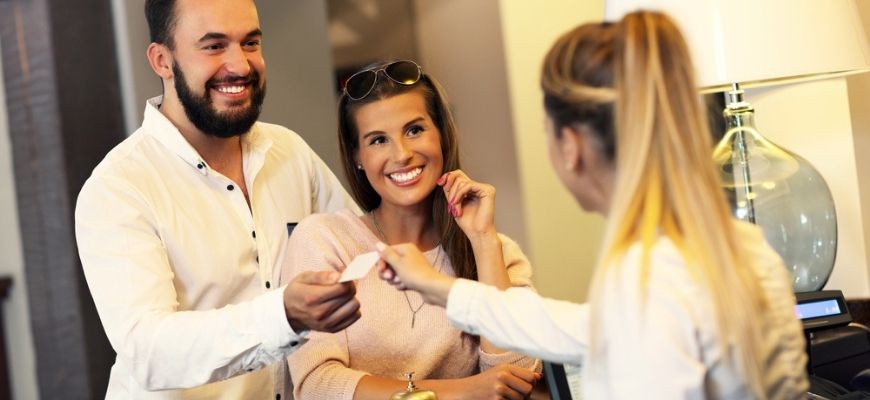 Hotel owners and managers work hard to maintain a level of customer satisfaction that will keep guests coming back. For a hotel to be successful, guest retention is a must. So, how do you go about accomplishing these tasks? It's fairly simple if you think about it. This is definitely one case where common sense is the name of the game and will pay off with long-term benefits. Here are some useful tips to improve customer satisfaction and retention for your hotel.
Personalize Your Services
Large hotels serve many guests, but the key is making each guest feel that they are the most important. This is where personalization will play a key role in bringing guests back. The more you personalize your services, the more likely a guest is to not only come back a second, third, or fourth time but also tell their friends and family. Use your customer relationship management, customer reservation system, and service optimization tools to personalize the services you offer to each guest, and they will remember it long after they check out.
Make the Most of Your Post-Booking Communication Service
Your post-booking communication is where personalization starts. Within a few hours of the booking, send an email. Ask if they have any special requests. Do they like extra pillows, or will they need a shuttle to pick them up from the airport and transport them to the hotel? It's the little things you can learn through a robust post-booking communication service that will set the tone for their stay and show them how important they are to your business.
Everyone Likes Complimentary Services and Nice Little Freebies
Offer complimentary services. A free shuttle ride to and from the airport or a complimentary breakfast are simple gestures that will be appreciated by your guests. Throw a few chocolate candies in a bowl on the nightstand or a few coupons for discounts at local restaurants. Everyone likes freebies and discounts, so find a few that you know will be enjoyed by your guests.
Access to Technology
Make the maximum possible use of the technology that you have at your disposal. Magnetic keycards are now being replaced by smartphones. Being able to communicate with staff over a mobile device or tablet is often much quicker than trying to ring room service from the hotel telephone.
Offer Some Attractive Perks to Your Repeat Guests
Frequent travelers will return to hotels, restaurants, and businesses that have treated them well in the past. In addition to personalized services and complimentary items, offer perks to those who return again and again. Continued quality service will be rewarded again and again with return visits. Pay the favor back by offering your return guests special perks they can really use.
Knowing how to impress your guests is the best way to keep them coming back. At the California Lodging Investment Conference, we can help you fine-tune your offerings to ensure that your guests get the most out of every service you have to offer. Contact us today so you can stay up-to-date on all of the latest conference details.