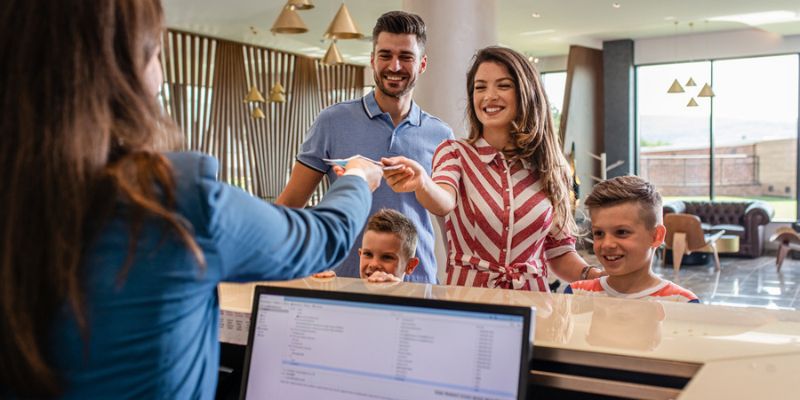 Hotel marketing tactics shifted dramatically during the pandemic. Consumer behavior, lockdowns, and travel limitations have impacted hotel marketing.
Now that the industry is returning and more people want to travel, it's time to be creative with your hospitality brand's content.  Here are some entertaining and engaging hospitality content marketing trends:
Staying visible to Travelers

Brands have to make sure all their facility details are accurate and up-to-date. List all possible meeting room combinations and upload high-quality pictures.

The more brands complete their CSN profile, the more planners see it. This will ensure their property shows up in the correct search filters.

Influencer Marketing

Influencer marketing is becoming a top hospitality trend for brands. It uses individuals with a significant 'influence' or social media following.

A hotel's brand can capture a significant amount of trust and reputation through the influencer's word of mouth.

Google Paid Advertising

Search engines like Google are used by people worldwide to look up products or services.

These search engines get payments from brands in exchange for showing their ads to users who might be interested in them. Therefore, brands that utilize PPC advertisements as a marketing technique appear more for industry/service-relevant search queries.

Prioritizing Safety

Whether people stay in a hotel or go out to eat, they want to be assured that all COVID-related safety measures have been in practice.

Brands should ensure this and use it as their content strategy this year to attract more vacationers.

Terms and Conditions as a USP

With COVID outbreaks frequently disrupting plans, clients want to know what your policies are. If you have favorable terms and conditions, like Does your hotel provide free last-minute cancellations or Do you require a deposit per person, they can be used as a USP.

Being transparent with the terms and conditions can help people understand how you work better.

User-Generated Content

User-generated content is content created by users, including testimonials and reviews on online forums like quora. When websites incorporate user-generated content, marketers can see an increase in their web conversions.

Therefore, the hospitality industry can capitalize on and leverage this trend to promote its brand.

VR Tours

The VR business is anticipated to increase from around $5 billion in 2021 to over $12 billion by 2024.

VR tour is the right marketing tool that helps to accurately show what your hotels look like and what are their special features. Hotels that wish to be on the cutting edge of hospitality technology may consider using this tactic. Having perfect and engaging VR tours can help bring new clients to your hotels.

Work from Home, or Perhaps a Hotel?

Why work from home when you can work from a luxurious hotel or resort? Many hotels attract business professionals to promote their slippers and Zoom clothes for casual wear that people may use while working from the hotel lobby or coffee shop. Hotels can attract those remote employees by providing free Wi-Fi or a cup of coffee during their stay.
CLIC Can Help You with Hospitality Marketing!
Hospitality marketing is always in trend and will undoubtedly get more searing in the coming years. Use these techniques to maximize revenue while increasing customer retention and satisfaction. If you have any questions concerning hotel marketing, contact our team at California Lodging Investment Conference today, and we will assist you.