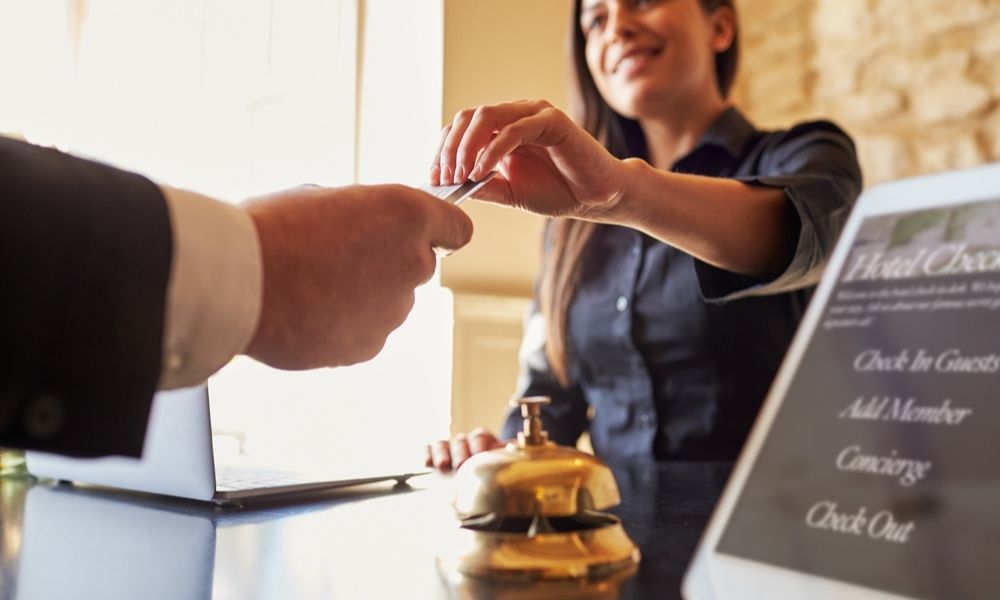 The hotel industry is a competitive marketplace. Owners are constantly seeking to implement new strategies to help attract customers. Organizing a successful hotel business takes a lot of planning and commitment. While the brainstorming process can be overwhelming at times, these tips can help you gain a competitive advantage.
Strong Leadership

As the owner of a hotel, you have to navigate many tasks while weighing the risk-reward of potential opportunities in the future. Establishing your priorities is important. It's recommended that you focus on building strong leadership. This will help you focus on creating an innovative guest experience without sacrificing the quality of your operations. Try to focus on building flexible strategies that can adapt to the wide variety of products present in the industry.

Customization

Consider installing a unique customer database, which gives you access to your customer's preferences. Adding more custom services can help increase revenue and enhance the customer experience. Develop unique profiles for loyal customers. Record hotel guest data and email address on your hotel's software so that you can inform them of any important news.

Keep Employee Morale High

It's recommended that you strive to keep employee morale high at all times, as that will help operations run smoothly. Develop a strong training program so that your employees can answer any questions your customers have. Your employees need to gain practice in handling unexpected situations. The confidence that your employees will gain through the training sessions will help them feel more comfortable and provide a better experience for guests. You can also set up cross-training exercises among different departments.

Embrace Technology

If you are planning hotel renovations in the future, lean on the recent technology advancements. Implementing technology helps improve the customer experience while also helping your hotel run more efficiently. Install enhanced software to store all requests, complaints, preferences, and other relevant information. A CRM system will help enhance your marketing initiatives. Installing a Revenue Management System can eliminate stressful manual bookkeeping while allowing you to enjoy a more in-depth analysis. Property Management Systems can help improve your communication with customers and reduce critical errors.

Be Pro-Active

Once you have completed your hotel construction project, start developing new strategies to enhance the customer experience. It's important to prove high-level service consistently. It's recommended that you add a marketing plan that promotes new products, as that will likely increase your revenue. There's also a higher chance that your guests will find more reasons to come back and stay again. Set up a thorough itinerary so that your customers can enjoy their time without doing a lot of planning. Sending emails about available travel packages can help improve traffic on your website and improve your search engine rankings.

Potential Outsourcing Opportunities

In some cases, planning can put too much pressure on your employees and management, leaving them overworked. It's possible some of your employees may experience a decline in their performance. Consider opting for hotel management consulting help. Your hotel may be able to reach its full potential by alleviating stress by outsourcing work.
Consult With California Lodging Investment Conference
Successful hotels never settle and are constantly looking for ways to improve. That could mean enhancing work processes, aligning departments, or creating new customer service initiatives. Implementing these tips can help improve operations and establish a long-term future of success for your business. Contact the team here at the California Lodging Investment Conference today for more information. We will help you enhance your hotel operations in the best possible way.