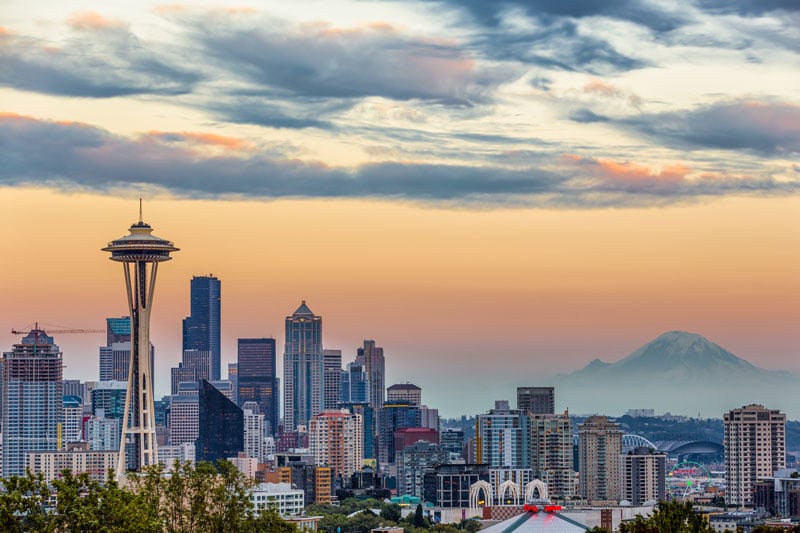 The State Hotel is coming to downtown Seattle in 2018.
Seattle is about to get a new hotel. The downtown area is set to receive The State Hotel. Located on the famous Pike Street, the new hotel fits in perfectly with the hospitality of the area. It offers the perfect location for visitors to walk to the Pike Place market and to the waterfront.
The new hotel will take over the 103-year-old Eitel building, to create the 90-room independent hotel. Located on Second Avenue and Pike Street, it's location is perfect for tourism. Set to open in 2018, the venture comes as a result of a partnership between Lake Union Partners and local ownership groups such as John and Deanna Oppenheimer and Joh and Kim Hemingway.
Not only will the project help to support tourism, but the project will also work to preserve the historic building. Weinstein A+U and Exxel Pacific are working on the project to help modernize the Eitel Building while also preserving the history of the Seattle landmark. These renovations include projects to reconstruct the storefronts, the addition of an eighth floor, and upgrades to meet the current earthquake codes. The new hotel will feature a rooftop terrace to make the space a fun, epicenter for guests and locals alike.
When it comes to the operations of the new hotel, the State Hotel will be in good hands. Local management company, Columbia Hospitality, which often works with boutique hotels, will be managing and operating the new State Hotel.
When building your next project, ensure that you entrust it to the professionals. Contact us at Parkwest General Contractors in order to renovate your building.