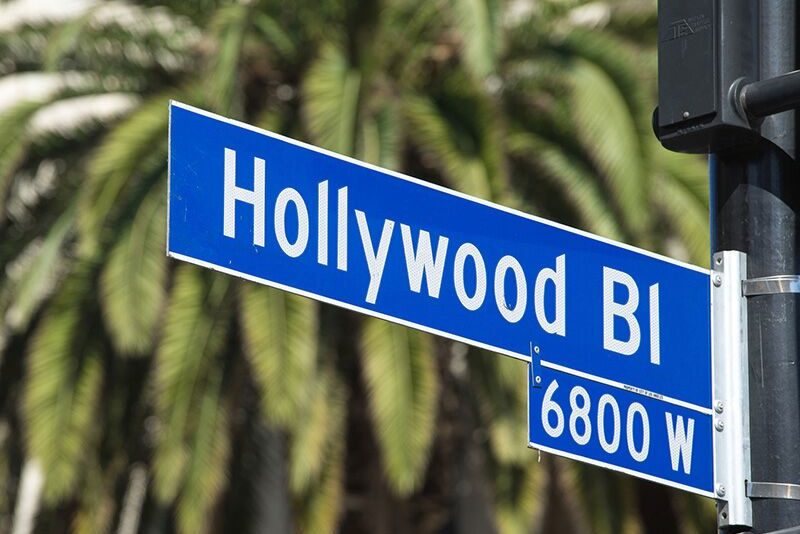 With its sweeping views and its careful attention to detail, the Kimpton Everly Hotel is making a name for itself.
Kimpton unveiled its newest property, the Kimpton Every Hotel, just this last month.  Located in the middle of Hollywood, the hotel offers unparalleled views of Beachwood Canyon, Hollywood Hills, and, of course, the iconic Hollywood Sign.  Though the hotel is located right off the 101 Hollywood freeway, the Kimpton Everly's sound cancelling technology makes it seem like you're a million miles away.
The Kimpton Everly houses 216 guestrooms in 15 floors, with 12 suites available for an upgraded experience.  The standard rooms measure 351 square feet and the suites can go up to 990 square feet.  The hotel takes a modern aesthetic, favoring minimalist furnishings and neutral colors, with fun pops of colors to add visual interest.  Large picture windows illuminate the rooms with natural light while also capitalizing on the hotel's fantastic views.  The mini bar is stocked with local California offerings and designer toiletries to freshen up in style.
While the Kimpton Everly doesn't have a spa facility, you can still arrange for in-room spa treatments.  A 24-hour fitness center and a 5th floor pool with a view are available for guest use.  The hotel also features a communal lobby bar called the Ever Bar, a space for happy hour known as the Library, and restaurant named Jane Q.
The next time you're in Hollywood, stop by the Kimpton Everly Hotel to grab a drink and take in the breathtaking scenery.
If you are looking to renovate your building, make sure you have the right professionals on your side.  Contact the experts at Parkwest General Contractors for help with your next building project.