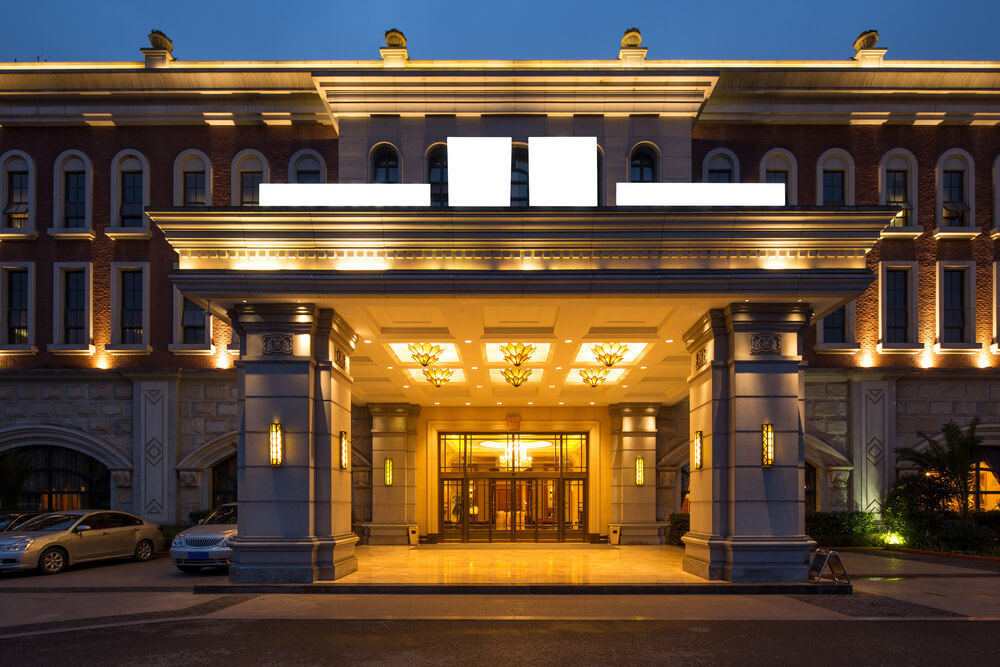 The COVID pandemic impacted several industries and changed everyday life. The implementation of widespread stay-at-home orders damaged the hotel industry. With traveling reduced, profits were down. However, things are trending upward again. Here's a look at some of the proposed changes to the design and construction of hotels.
Many hotel designers are renovating old properties and creating new ones with enhanced air quality and more outdoor space. The hope is that these cleanrooms will attract more customers. Architects and interior designers are studying the current health standards to meet the hotel protocols. Analysts believe that implementing new technological advancements helps improve customer confidence. An emerging trend in hotel construction is merging interiors with outdoor spaces. Some hotel managers note that removing the walls led to an enhanced lobby experience for guests. Hotel managers are recognizing the appeal of having interesting interior and exterior spaces.
Decline in Carpet Flooring
In a post-pandemic world, hotels recognize the importance of hygiene. Clean-ability is a point of emphasis. Many hotels are switching from carpet to hard flooring in guest rooms. While carpet is less expensive than flooring, it's generally viewed as unhygienic. As an alternative, some hotels are installing area rugs in rooms.
Reducing Contact
More hotels are installing hands-free innovations. High-tech guest rooms are in demand, allowing people to control lights, operate the TV, and set room temperatures with minimal contact. Hotels are trying to provide a more efficient check-in experience for guests. Guests at many hotels are able to check in and use their phones as room keys. Some hotel apps also allow guests to receive access to different areas of the hotel, such as the fitness center and pools, through their phones.
Hygienic Living
Hotel designers are using cleaner materials to complete projects. Many hotels are implementing screens and other types of room dividers to promote social distancing. The measures are also designed to help guests feel safe and secure. Outdoor dining has also been enhanced, with umbrellas and parasols providing areas of shade. Hotels are installing brass door handles, which help kill bacteria, and wall coverings are being installed with a biocide finish that stops the spread of fungi and bacteria. Textile collections are being created using cleanable, water-based ink.
Future Innovations
Hotel industry analysts believe that many hotels will enhance their lobbies with UV lighting and guest partitions. Air-purifying plants are another common feature. More public handwashing stations will be installed to promote the benefits of handwashing. Analysts also project more screens and fabric shields will be installed to promote spatial flexibility among guests.
There is a widespread belief that the pandemic-based features will be installed permanently to protect guests' health and alleviate possible concerns. Guests are generally happy with the biophilic trend, with more rooms including outdoor balconies or open windows for access to fresh air. Health and wellness are vital, as the industry wants to show that it's safe to return to hotels again.
Consult with California Lodging Investment Conference
The pandemic has caused an overhaul in the design and construction of hotels. However, analysts believe that the changes will benefit the industry in the long run by making the check-in process more efficient and hotels eco-friendlier. Contact the team here at California Lodging Investment Conference for more information on innovation in hotel architecture.