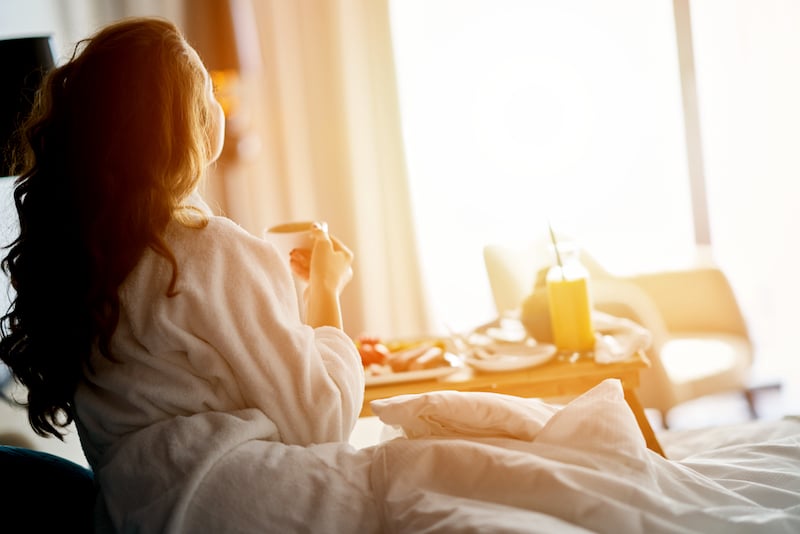 Properties are looking to create experiences and highlight local culture in their hotel designs.
This year, data has shown considerable growth in the travel and hospitality sectors. This report is supported by the 950+ new properties that have opened in the U.S. alone. With all these new hotels popping up across the country, designers and brands have shifted their design focus to increasing guest experiences while simultaneously incorporating local flavor.
Amenities
New hotels are looking to set themselves apart by vamping up their public spaces and amenity offerings. Rather than treating hotel rooms as mere places to sleep, properties have been striving to create immersive experiences for their guests. For instance, offering new technological innovations that create convenient and personalized experiences within guestrooms is one popular new trend. Along with this, properties have looked to create a wider range of food and beverage options to suit the various dining experiences that each guest is looking for.
Design
To create properties that feel at home in their chosen locations, designers and architects have been looking to each area's history and culture for inspiration. For instance, designers have looked to local environments to inform decisions about design and materials. Additionally, architects and property planners have tapped into local history to create thematic elements that run through their properties.
These are some of the ways in which hotels have been focusing on creating homes away from home by offering comfortable experiences that are enmeshed in the local environment. Looking for more information about hotel design and the creation of guest experiences? Get the advice you need by meeting and connecting with all the top California lodging professionals at the California Lodging Investment Conference.  Contact us today to learn more about this fantastic informational and networking event.