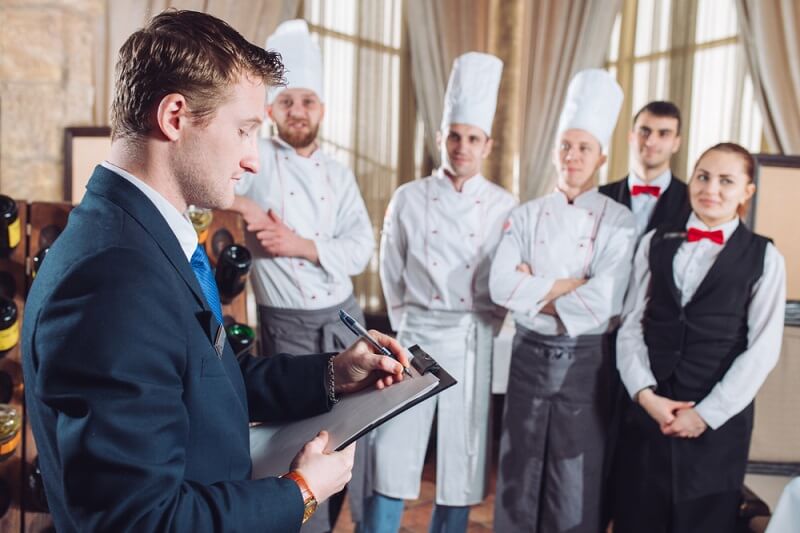 Many hotels and restaurants scaled down or halted their operations as COVID-19 ravaged multiple industries, including hospitality. The industry is slowly recovering as more and more people resume traveling and eating out. With the COVID-19 threat still unresolved, many hotel employees are worried about their safety as they return to their physical workplaces. Here's how your hotel management can address employees' health safety concerns and potential legal issues in your return-to-work arrangements.
Welcoming Back Hotel Staff with Disabilities or Underlying Health Conditions
It's important to have a strategy to avoid discrimination claims by employees who feel that your company treats them differently based on their health issues and disabilities. As per the Americans with Disabilities Act, you should provide a reasonable accommodation if requested by a worker with a disability.
You may want to involve the employee who makes that request in the process of finding an ideal accommodation to enable them to perform their duties. However, the law doesn't require you to provide the most expensive solution. You can even consider options like assigning the sick employee lighter duties, moving them to a safer or more comfortable workspace, and making it mandatory to wear masks.
Satisfying the health safety requirements of an employee with a disability doesn't have to escalate to a legal contest. You can work together with the staff in question to amicably address their concerns.
What About Staff Who Decline Vaccines Because of Religious Beliefs?
COVID-19 vaccines should make the workplace safer for everyone, including hotel employees and guests. However, some workers may decline vaccination, citing religion. If you require all your employees to be vaccinated, you can have an exemption for any employee requesting it due to their religious beliefs; unless that creates unnecessary problems for your organization.
Again, honoring such a request doesn't have to be a contest. Instead, consider engaging any member of your workforce that wishes not to be vaccinated. Work together in finding a reasonable faith-based accommodation.
However, it's your right to establish the sincerity of any employee requesting exemption from your mandated vaccine policy. The worker must have genuine religious beliefs to deserve the requested special accommodation.
Employees Not Following Your Return-to-Work Plan
Some employees may not be eager to report back to work over COVID-19-related concerns. The law is on your side regarding this matter. As such, you don't have to provide special accommodation to such employees. You could dismiss an employee who refuses to follow your return-to-work formula solely based on COVID-19 fears. It may be your legal right, but the worker could sue you for unfair dismissal.
Instead, embrace dialogue rather than force when dealing with such members of your hotel staff. Start by finding out the root cause of your employee's COVID-19 fears. You could calm them down by informing them of the health and safety changes you recently implemented to accommodate all employees safely.
Alternatively, relocate the employee to a workstation with minimal guest interactions. Dismissing stubborn staff should always be your last resort.
As the hospitality industry recovers, hotel executives want to motivate and retain their best talent to succeed. This entails preparing a safe return-to-work plan amid the COVID-19 threat.
Hoteliers seeking to achieve a competitive edge by diversifying hotel personnel can learn about the latest hospitality trends with the California Lodging Investment Conference. Contact us today to learn how this virtual event explores emerging insights in the hotel industry.