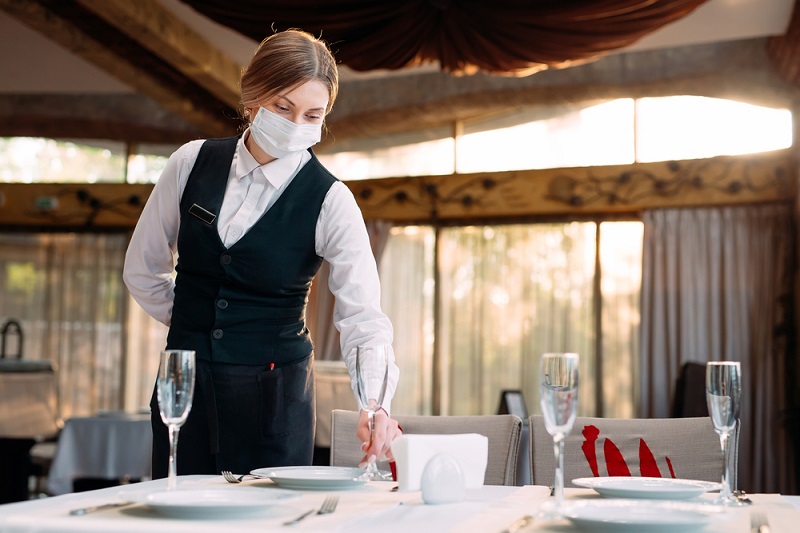 The coronavirus pandemic has posed many new challenges for the hospitality industry. When things are slowly returning to normal, the uncertainty related to occupancy is still prevalent. To stay profitable, hotels need to optimize their staff. Without proper planning, hotels may have to bear substantial financial as well as reputational loss.
Here are some ways through which you can optimize your staff during the pandemic.
Bring Agility to the Table
One significant way of optimizing staff during these uncertain times is to reassess your hotel's operation strategy and review plans for the short-term (next three days or less). You can re-strategize efficiently once you are aware of the demand and requirements for the coming days.
You can use part-time and on-call employees for lighter shift requirements. A flexible organization will have a better chance to sustain during this pandemic.
Proper Utilization of the Workforce
You can cross-utilize your staff to stay profitable in these difficult times. It will help if you use the most efficient employees. Identify the ones who can efficiently perform a diverse range of tasks in a shift and rely on them.
Despite responsibilities, train your employees for various tasks instead of positions. This can ensure the proper utilization of resources without compromising the quality of service.
Become Employee-Friendly
Another way to optimize staff during COVID-19 is by creating a flexible work schedule for your staff. Some of your staff may not be able to do the usual 40 hours a week. In addition to providing flexibility, start taking care of your employees.
If some of your employees develop any symptoms related to COVID-19, make arrangements for their medication. Monitor the health of your staff outside of the workplace. These measures can ensure a safe and hygienic environment in your hotel.
Through staff optimization during COVID-19, you can ensure more profits for your hotel and a better work-life balance for your staff. Stay updated on the latest news and trends in the hospitality industry by connecting with all the top California lodging professionals at the California Lodging Investment Conference. Contact us today to learn more about this exciting networking event.