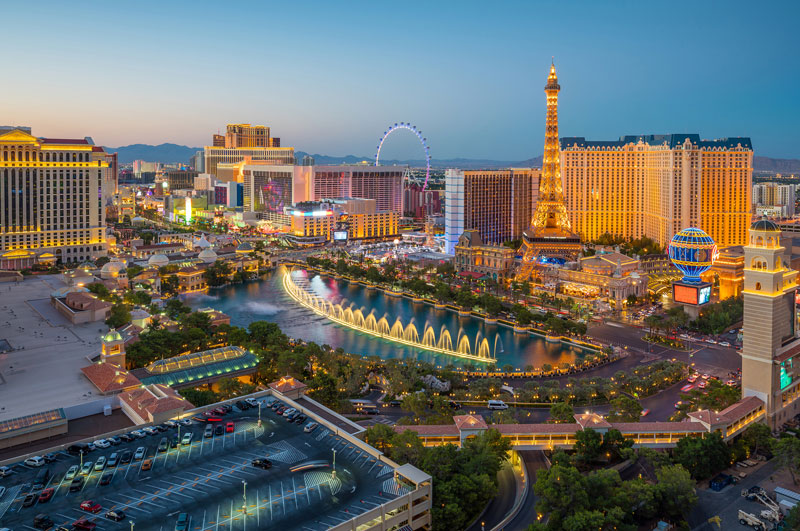 New Wynn Resorts attraction to come to Las Vegas by 2020.
Las Vegas has become the perfect location for resort hotels and all the attractions that come with it. Las Vegas is to get yet another attraction. Coming no later than 2020, Wynn Resorts has announced the construction of Paradise Park. The attraction is the latest venture in building the ultimate Las Vegas playground. With the goal of being a family destination, the Paradise Park is set to offer activities and entertainment for people of all ages.
Using a 130-acre golf course, plans to develop a 20-acre lagoon complete with a boardwalk, beach, and space for retail and restaurants. Both beach activities and water sports are planned for the space. Additionally, the park will offer nightly fireworks displays.
The park will be located on the property next to the Wynn Las Vegas resort. While slightly off the strip, the property offers a prime location.
While plans for the $1.5 billion dollar project have been discussed over the past couple years, the plans were just recently approved by the company's board. The development of the Paradise Park lagoon, is just the first phase of the project. Plans for the future remain undecided. However, space for a hotel, convention space, and more attractions have been discussed. According to Steve Wynn, Chairman and CEO of Wynn Resorts, the space can accommodate a tower with a couple thousand rooms.
When building your next project, ensure that you entrust it to the professionals. Contact us at Parkwest General Contractors in order to renovate your building.