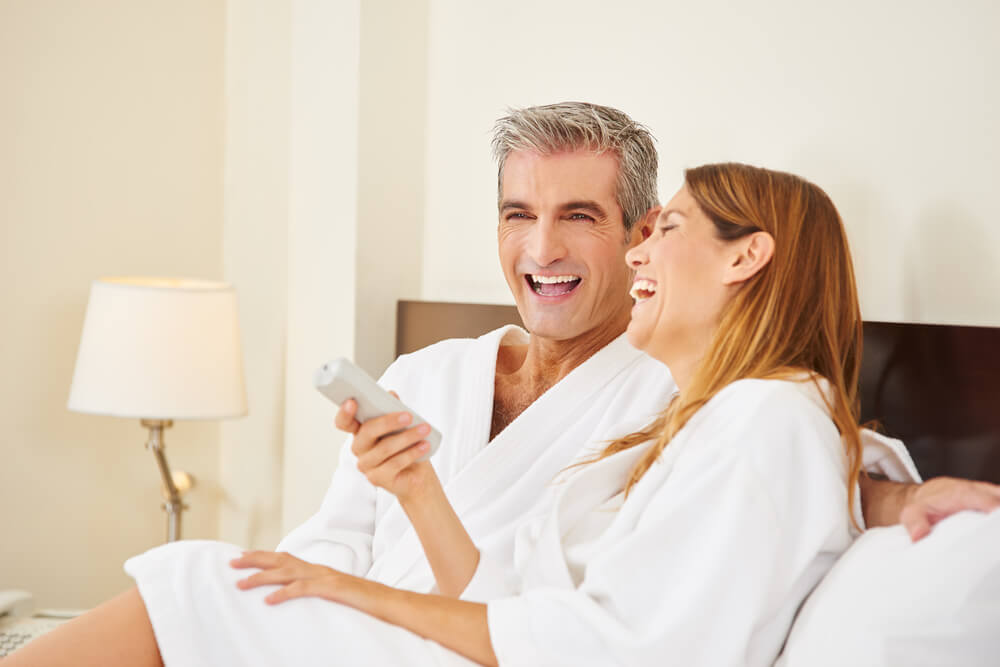 Hotels need to offer memorable room entertainment that gives patrons reasons to return. Today, innovative technology gives you a growing spectrum of choices to make a guest's stay more enjoyable at your hotel. This aspect of hospitality is becoming a part of the traveler's expectations, so here are a few developing trends that hoteliers can study for creating a more entertaining and personalized guest experience.
Value of In-room Entertainment
The hospitality industry has known for a long time why in-room entertainment is crucial for building customer loyalty. Hotels were early adopters of various types of in-room amenities, such as cable TV, on-demand movies, and high-speed internet. Now lodging facilities must act to stay ahead of the trends as entertainment choices continue to proliferate.

Part of gaining a competitive edge in the hotel industry involves enhancing the hotel guest journey with technology that makes traveling easier. Allowing guests to check-in or out with their smartphones is an effective entry into this new paradigm. Once the guest enters their room, they should feel a cozy enough atmosphere for both work and pleasure. The more technological choices you provide, the greater your guests will feel that they have everything they need at their fingertips.

One of the growing trends in society is online streaming for music and movies. For many travelers, these options are sufficient for complete entertainment. Standard rooms typically give the guest an HD TV with satellite and cable options. Many travelers already bring their personal entertainment on their mobile devices, but hotels should strive to provide guests with an entertainment experience matching their home experience.
Rise of Casting for Maximum Entertainment
The challenge for hotel operators is to go that extra step to bridge the gap between existing media technology and on-demand solutions. That's where the advent of casting comes in. Casting is a service allowing guests to stream content from their personal devices to the hotel's in-room TV screen. This choice gives guests control of the content they view in their room, which for many people is more meaningful than network TV content.

To facilitate the casting experience for the hotel guest, the hotel must provide a user-friendly platform integrated with casting technology and streaming services. The platform should allow users to access existing accounts with Netflix or other streaming services. The project involves installing new equipment that connects in-room entertainment with the hotel's Property Management System (PMS).

A hotel chain that deploys a casting solution should make the system consistent across all their hotels to help associate the technology with its brand. Recent studies show that as much as 72 percent of guests are inclined to return to a hotel if it provides technology for room entertainment. Casting is ideal for creating a memorable and personalized experience.

Casting started to become an add-on for hotel internet services around 2015. Since then the technology has become very popular at the hotels that provide it for their guests. In some places, casting is even more popular than streaming apps. The future of this on-demand experience will likely involve casting technology being built into the TV.

Providing the best possible guest experience is essential to retaining your target travelers, which means using technology to facilitate in-room entertainment. Learn about the latest hospitality trends with the California Lodging Investment Conference. Contact us today to find out how this virtual event brings valuable insights to the hotel industry.